This past week I traveled to Mississippi last week to experience some SEC football. My morning started off in Oxford, Mississippi. Home to The Grove and the Ole Miss Rebels. The Rebels welcomed Nick Saban and The Tide to Oxford for an SEC on CBS tilt. Ole Miss hung with the Tide all afternoon and were tied at 24 heading into the 4th Quarter. The Tide outscored the Rebels 6–0 in the 4th quarter. The Rebels had their chance, driving inside the Tide's 20 with under a minute to play. Ole Miss was unable to connect and turned the ball over on downs. The loss dropped Ole Miss to 8–2. After the game, Lane Kiffin wanted to hear little about moral victories.
Lane Kiffin's had enough and I don't blame him. pic.twitter.com/SAUcimcUWA

— Aidan Gallardo (@aidangallard0) November 13, 2022
The rumor mill was in full effect on Monday that Kiffin was ready to sign a monster 8-year deal with Auburn (pay no attention that there are still two games left in the regular season). My biggest question, is why does Kiffin have to go to Auburn? Can't he do the same at Ole Miss? I wanted to look at what Ole Miss has to offer and see if Kiffin couldn't bring home an SEC Championship back to the Sip.
#ComeToTheSip
Lane's official recruiting tagline in #ComeToTheSip. Ole Miss has been respectable in the nation under Kiffin. The Rebels had the 27th-ranked class in 2022 and the 17th-ranked class in 2021, and 34th in his first year in 2020.
These are good numbers, but won't allow you to compete for the top of SEC. Ole Miss had the 11th-best class in the SEC in 2022. They would fall two spots further when you add in future members Texas and Oklahoma.
Lane has not shown himself to be a relentless recruiter like Saban, Smart, or even Jimbo. These numbers will not get him ousted in Oxford, but would not be allowed on The Plains. Mississippi does not have a ton of in-state talent. Kiffin's offense though does attract top talent from across the country.
6 games, 6 combos #ComeToTheSip pic.twitter.com/vecII35ohT

— Lane Kiffin (@Lane_Kiffin) October 12, 2022
#TransferToTheSip
What Lane lacks in recruiting, he has made up for in the Transfer Portal. Ole Miss brought in 17 players from the portal in 2022, including top running back Zack Evans and quarterback Jaxon Dart.
Building through the portal can be risky. Lane does a nice job of evaluating talent on the market and has an offense that will attract plenty of high-skill talent. A miss or two could derail a team or leave a hole in your offense or defense.
Q3 | #TransferToTheSip@JaxsonDart finds @MalikHeath2 for six!

Ole Miss 28, Troy 3 pic.twitter.com/ka29nnZa5s

— Ole Miss Football (@OleMissFB) September 3, 2022
The Grove
Ole Miss has one of the best game day experiences for a fan out there. Last weekend I got to experience it for myself.
Walking through The Grove was like nothing I had ever experienced. I had read stories from friends about Ole Miss, but this hit differently. I felt like a college freshman experiencing his first tailgate.
It was awe-inspiring. From the food to the drinks, to the care and planning that went into getting the tent ready for game day, to the sheer number of tents. It almost left me speechless.
The people were warm and welcoming. Allowing me to take pictures of their wife's (not the husband's) planning and organization. The Grove let me feel the passion and importance of Ole Miss football to these people.
Ole Miss does not have a rich history of winning. They last won the SEC in 1963. One of the signs stuck out to me, "we don't tailgate, we Grove." I walked up to Mike Little and his daughter to ask them what that sign meant to them.
"A tailgate it's when you go park your car, grill, and throw the football around. Here you Grove. You're crammed in next to each other, you ask your neighbor if they have any bourbon. You may come as strangers, but you always leave as friends."
One of the most impressive tents I came across was The Zebra Tent. Jay Foster started the tent 22 years ago. He and his wife put on a party! They wanted to create a tent for everybody. They feed over 1500 people on gameday and people will come from all over to visit. Each game has its theme depending on the opponent. For the Alabama game, the theme was the Circus with Dumbo.
I can't wait to come back to The Grove to see what they have in store for their first playoff game. I would like to thank all of my new friends for their time and for showing me around. The Grove shows the passion and excitement the fans have for Ole Miss football, no doubt a key ingredient in producing a winner.
Vaught
One quote I heard this weekend echoed something Lane had complained about earlier in the season. "We may not always win the game, but we will win the party." After visiting The Grove, I have no doubt about that, but I can see why Lane was upset.
The SEC relies upon home-field advantage. A loud and rambunctious crowd can give the visiting team fits, ask the Tide. Lane expressed his frustration about people having more fun at The Grove than inside Vaught.
Ole Miss fans should be embarrassed. They're going to lose Lane Kiffin simply because they'd rather get wasted in the Grove instead of supporting a Top 25 football team.pic.twitter.com/yjxeQRTtxT

— Big Game Boomer (@BigGameBoomer) September 28, 2022
Sure enough, it seems the fans have listened. Since Kiffin's appeal back in September, the Vaught has been loud and was rocking again on Saturday afternoon.
Incredible atmosphere in the Vaught 🏟️

More in store Nov. 24 🔜#ComeToTheSip | #HottyToddy pic.twitter.com/mC9svWIoln

— Ole Miss Football (@OleMissFB) November 13, 2022
The Final Verdict
Ole Miss may be playing at its ceiling the last two years. If they want to jump ahead, their recruiting must improve. Lane has done an excellent job transforming the program and making it fun and a pain in the ass for his SEC West counterparts.
Could he do the same at Auburn? Sure, but as stated earlier, I don't know if it would play the same. If anything, I could see Lane trying his hand at the NFL one more time or he could just #PartyInTheSip.
Week 12 Stat of the Week: Mizzou Rocky Topped
Tennessee was Mizzou's 10th game of the season.

That one game dropped the Tigers from 13th nationally in total defense to 34th nationally in total defense.

That's bonkers.

— Wes Rucker (@wesrucker247) November 14, 2022
The Vols dropped 66 points on the Tigers last week in Neyland. Tennessee outscored Mizzou 38–7 in the second half. The win was all about style points and making a statement. Good luck to the team playing the Vols in the semifinals.
Week 12 Picks
Two weeks left in the college football season. We have an opportunity to see at least two new faces in the CFB Playoff with TCU and Tennessee nipping at the committee's heels. USC is the last hope of the Pac12, begrudgingly I'm sure. Week 12 sees a number of cupcakes come to the SEC. Enjoy the games, the season is flying by.
🎟 TCU (-3) 🆚 Baylor
📍 McLane Stadium
⏰ 12 p.m. EST
📺 Fox
💰 #GoFrogs
Win and you're in. TCU continues its march to the Big 12 Championship and a spot in the College Football Playoff. Who is Dave Aranda as a football coach? This year we have had an ok team, after last year's really good team, and a bad first year.
🎟 UConn 🆚 Army (-10)
📍 Michie Stadium
⏰ 12 p.m. EST
📺 CBSSN
💰 #HuskyRevolution
Jim Mora Jr. has UConn to six wins in his first season. He has used the transfer portal to help bring the Huskies back to respectability. The Black Knights are 3–9. Mora can find #7 if he can bottle up Army's rushing attack.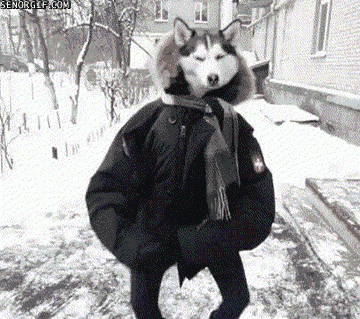 🎟 Virginia Tech 🆚 Liberty (-9.5)
📍 Williams Stadium
⏰ 12 p.m. EST
📺 ESPN+
💰 #Liberty 🗽
The Hokies have fallen off the football map in recent years. Brent Pry has struggled to find little traction in year 1. Hugh Freeze gets the Flames off the mat after last week's loss to UConn.
🎟 Georgia (-22.5) 🆚 Kentucky
📍 Kroger Field
⏰ 3:30 p.m. EST
📺 CBS
💰 #GoDawgs
Georgia's defense has allowed 9 touchdowns through their first 10 games (@goeckelsports ). Mark Stoops and Kentucky are showing hard it is to sustain success in the SEC when you are not one of the bluebloods.
🎟 Iowa 🆚 Minnesota (-2.5)
📍 Huntington Bank Stadium
⏰ 4 p.m. EST
📺 Fox
💰 #GoHawkeyes
We know how this one goes, don't we? Iowa wins the Big Ten West and Brian Ferentz keeps his job as O.C. Sorry, Scott Dochterman…
🎟 Tennessee (-21.5) 🆚 South Carolina
📍 Williams-Brice Stadium
⏰ 7 p.m. EST
📺 ESPN
💰 #GoVols
The Vols showed no ill effects after their loss to UGA two weeks ago. I guess we can say Spencer Rattler maybe just wasn't what we thought he was. Vols continue to eat.
🎟 Ole Miss (-2.5) 🆚 Arkansas
📍 Razorback Stadium
⏰ 7:30 p.m. EST
📺 SECN
💰 #HottyToddy
It is supposed to be 17 degrees at kickoff for the Rebels. These two have played some classic and memorable (forgettable) games depending on who you're cheering for. Ole Miss takes advantage of the porous Arkansas defense.
🎟 Oklahoma State 🆚 Oklahoma (-7.5)
📍 Memorial Stadium
⏰ 7:30 p.m. EST
📺 ESPN
💰 #GoPokes
Has there been less excitement for Bedlam than this one? The Cowboys can look to make it two in a row against the Sooners in what has been a lopsided series. Brent Venerables will need to fix his defense for year two.
🎟 USC (-2.5) 🆚 UCLA
📍 Rose Bowl
⏰ 8 p.m. EST
📺 Fox
💰 #GoBruins
A future Big Ten bout, maybe we can get the game simulcasted on BTN. UCLA has been very good at home dispatching both Utah and Washington. Their running game should be able to limit the number of touches for Caleb Williams and the Trojan offense. This game eliminates the Pac12 from CFB Playoff contention.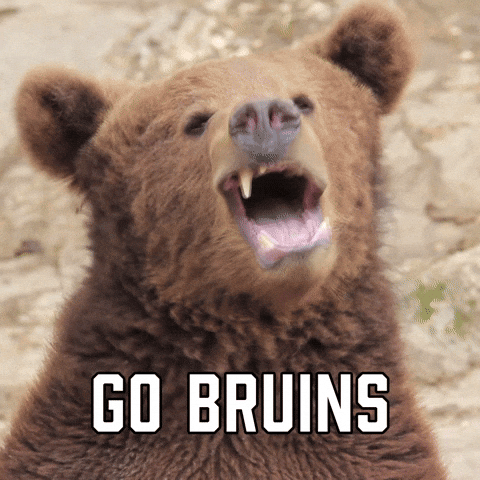 🎟 Utah 🆚 Oregon(-3)
📍 Autzen Stadium
⏰ 12 p.m. EST
📺 Fox
💰 #GoDucks
Kudos to Dan Lanning. After making some head-scratching calls late in the 4th quarter last week against Washington. He owned his mistakes and said he and the team will learn from them. They use this opportunity to keep them vying for a spot in the Pac12 Championship.
Last week ATS: 4–6
Overall: 42–64–2
Grab your 🍿 and enjoy the games