It's the Third Saturday in October. Tennessee and Alabama both have their cigars ready for this one.
𝗧𝗛𝗘 𝗧𝗛𝗜𝗥𝗗 𝗦𝗔𝗧𝗨𝗥𝗗𝗔𝗬 𝗜𝗡 𝗢𝗖𝗧𝗢𝗕𝗘𝗥#GBO 🍊 pic.twitter.com/gIm7aLNnZn

— Tennessee Football (@Vol_Football) October 11, 2022
Both teams come into the game undefeated. The Volunteers smoked out LSU last week in Baton Rouge. The Vols scored early and often and shut down the Tigers, 40–13.
Smoked 'em pic.twitter.com/ImccNaToRe

— Tennessee Football (@Vol_Football) October 8, 2022
The Crimson Tide suffered a scare last week at home against Texas A&M.
Alabama's four turnovers kept the Aggies in the game. An errant throw on the last play of the game sealed the 24-20 victory for the Tide. Alabama head coach Nick Saban did a great job of breaking down the last play on his postgame show.
Nick Saban diagrams the final play of Alabama's win over Texas A&M. pic.twitter.com/KjvsdnfTDh

— Michael Casagrande (@ByCasagrande) October 9, 2022
The two teams meet at Neyland Stadium for the SEC on CBS Game of the Week at 3:30 p.m. ET on Saturday. The game, like the intro song, should give all college football fans goosebumps.
The Vols haven't defeated the Tide since 2006 when Phillip Fulmer and Mike Shula coached the teams. Tennessee has struggled, to put it lightly, against all top-10 teams since 2007. It is a combined 0–39.
Tennessee is 0-39 vs Top 10 teams since 2007.

Graphic by @CFBKings updated to 2019 pic.twitter.com/vXTxJkHdnq

— CFB Home (@CFBHome) October 9, 2022
The Vols are ahead of schedule in 2022. Here are three keys for the Vols to turn the Tide on Saturday:
Hendon Hooker 🆚 Will Anderson Jr.
Tennessee quarterback Hendon Hooker leads the No. 1 rated offense in the country. He has thrived in Josh Heupel's "Baylor offense." The Vols have gone for more than 500 yards in five of six games this season and are averaging 46.8 points per game.
The Tide run a lot of man schemes and will leave their cornerbacks on an island. If Hooker has time, he should be able to exploit the Bama defense.
.#Tennessee running mirrored stack routes

Dig + Option

These are great vs POINT coverage (CB has on-ball WR)

WR works an inside stem to get the DB committed to the inside, then snaps outside towards the sideline

This offense is all about leverage & creating space#ArtofX pic.twitter.com/UPSf1c95GP

— Cody Alexander (@The_Coach_A) October 12, 2022
Standing in his way will be one of the best players in college football, Will Anderson Jr.. Anderson wreaked havoc last week on Texas A&M quarterback Haynes King.
The Crimson Tide linebacker accounted for 11 pressures alone in the game. He must be neutralized if Hooker and the Vols are going to continue to cook.
WILL ANDERSON IS A BEAST 😤😤 pic.twitter.com/1QvyC0AdY4

— Brian Y (@byysports) October 9, 2022
Bryce Young's Shoulder 
The Tide will need quarterback Bryce Young to return this week if they are going to continue their streak against the Vols. Jalen Milroe is a great runner but only passed for 111 yards against the Aggies.
He hurt himself further by turning the ball over three times, which led to 17 Texas A&M points.
Alabama fans watching Jalen Milroe pic.twitter.com/MVEYwtjNCs

— Blake Garman (@FrostedBlakes34) October 9, 2022
The Vols' defense is ranked second in the SEC and held LSU to 55 rushing yards last week. Their secondary plays more of a bend-don't-break style. We saw that a few weeks ago when Florida was able to move the ball at will but had a few costly turnovers.
TENNESSEE WINS! Final play of the game Kamal Hadden intercepts Anthony Richardson to seal to win for the Vols! pic.twitter.com/ScZSxQNFdk

— Paige Dauer (@PaigeWVLT8) September 24, 2022
A healthy, or at least serviceable, Young and Jahmr Gibbs give the Tide the best chance to stretch the field and win.
Neyland Stadium
Neyland Stadium will be glowing orange on Saturday afternoon. Tennessee must come out focused and ready from the jump. Athletics director Danny White is making the necessary preparations:
Frazier Welding in Knoxville was given the order this morning to fabricate 2 field goal post for Neyland Stadium with the anticipation of Tennessee upsetting Alabama.

Tennessee plays UT-Martin 7 days later and Danny White wants to have spares waiting. pic.twitter.com/LEVD5GYIWp

— Richard G. West (@RGW_News) October 10, 2022
Alabama struggled against Texas in Austin earlier this season. Neyland Stadium will be turning it up. Head coach Josh Heupel and the Vols will try to match their intensity.
Tweet of the Week: #GoFrogs
https://twitter.com/ItsMeCoachP/status/1578959958422720513?ref_src=twsrc%5Etfw%7Ctwcamp%5Etweetembed%7Ctwterm%5E1578959958422720513%7Ctwgr%5E733c79b69c5e9d28d77e259e8e7baab9d69891af%7Ctwcon%5Es1_c10&ref_url=https%3A%2F%2Fcdn.embedly.com%2Fwidgets%2Fmedia.html%3Ftype%3Dtext2Fhtmlkey%3Da19fcc184b9711e1b4764040d3dc5c07schema%3Dtwitterurl%3Dhttps3A%2F%2Ftwitter.com%2Fitsmecoachp%2Fstatus%2F1578959958422720513image%3Dhttps3A%2F%2Fi.embed.ly%2F1%2Fimage3Furl3Dhttps253A252F252Fabs.twimg.com252Ferrors252Flogo46x38.png26key3Da19fcc184b9711e1b4764040d3dc5c07
This space is usually reserved for the stat of the week, but we decided to change course. Plus, we couldn't decide between Oklahoma's nonexistent defense or Iowa punting its way to a field goal last week in Champaign.
So, in honor of Dan Wetzel and Pat Forde, we will "say something nice."
It was nice to see Gary Patterson checking in on the TCU score after the Red River Showdown. Patterson came to Fort Worth as the Horned Frogs' defensive coordinator in 1998 and became their head coach in 2001. He "resigned" from his position last year when the university wanted to go in a new direction.
It's cool to see that the poor ending didn't sour his feelings for his former players. Patterson was 181–70 in his 21 years as head coach. He led TCU to 17 bowl appearances and six AP top-10 finishes, including No. 2 in 2010 and No. 3 in 2013.
Week 7 Picks
Don't make plans for Saturday. You're not going to want to miss a second of some of the most exciting games of the season. This week will also give a clearer picture of who is a contender and who is just a pretender.
This is going to be a freaking awesome weekend of college football‼️

#3 Alabama @ #6 Tennessee
#10 Penn State @ #5 Michigan
#8 OK State @ #13 TCU
#15 NC State @ #18 Syracuse
#16 Miss State @ #22 Kentucky
#7 USC @ #20 Utah pic.twitter.com/N3E9yS2lI3

— Saturday Gameday (@SaturdayGameday) October 10, 2022
🎟 Penn State 🆚 Michigan (-6.5)
📍 Michigan Stadium
⏰ 12 p.m. ET
📺 FOX
💰#WeAre
Michigan is 6–0. After a soft non-conference schedule, the Wolverines have defeated Maryland, Iowa, and Indiana in Big Ten play. The Wolverines face their toughest test of the season against Penn State. The Nittany Lions' ground game keeps this one under a touchdown.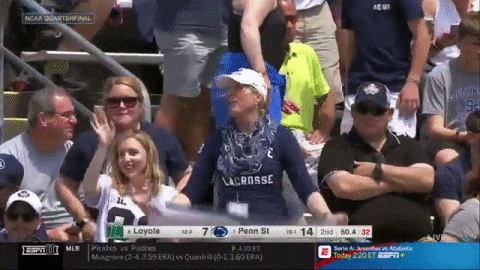 🎟 Auburn 🆚 Ole Miss(-15)
📍 Vaught-Hemingway 🏟
⏰ 12 p.m. ET
📺 ESPN
💰 #HottyToddy #ComeToTheSip
Auburn and Brian Harsin are moving on from each other, we think. This week, they face the Rebels and quite possibly the next Tigers' head coach. Lane Kiffin has led the Rebels to the 10th-best record in the country over the last 25 games at 20–5 — ahead of both Michigan and Notre Dame. Kiffin has expressed his frustration with the Rebel fans on their attendance. Jordan-Hare Stadium would welcome him with open arms.
🎟 Kansas 🆚 Oklahoma (-7.5)
📍 Gaylord Family 🏟
⏰ 12 p.m. ET
📺 ESPN2
💰#RockChalk
The Jayhawks suffered their first loss last week and conflicting reports have Jalon Daniels also lost for the season. Jason Bean stepped up for Kansas and threw for 270 yards and four touchdowns. It's tough to understand Las Vegas and its love of Oklahoma. The Sooners are broken, especially after last weekend's disaster at the Red River Showdown. Did Texas just score again?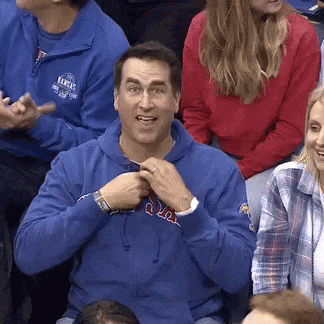 🎟 Iowas State 🆚 Texas (-16.5)
📍 DK Royal 🏟
⏰ 12 p.m.
📺 ABC
💰 #HookEM 🤘
Speaking of Texas, the Longhorns are averaging 4.37 points per drive when Quinn Ewers is on the field. Ohio State is currently No. 1 in points per drive at 4.13 (via Max Olson). The Longhorn defense is playing with a great mean streak. They continue to build off of Red River.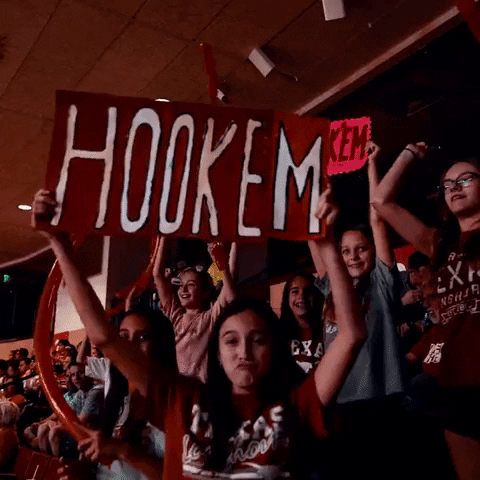 🎟 Minnesota (-6.5) 🆚 Illinois
📍 Memorial 🏟
⏰ 12 p.m. ET
📺 Big Ten Network
💰 #Illini #famILLy
The Fighting Illini's contest against Iowa was a tough watch last week. The key to this matchup will be the Illini defense against the Golden Gophers' running attack. Illinois head coach Bret Bielema looks to crash the boat and make it three straight over his Big Ten West counterparts.
🎟 Alabama (-7.5) 🆚 Tennessee
📍 Neyland 🏟
⏰ 3:30 p.m. ET
📺 CBS
💰 #RockyTop
This will be an electric environment. The crowd will be an advantage. The last one with the ball wins this one. If Hooker can escape Anderson, the Vol Navy will go wild.
🎟 Oklahoma State 🆚 TCU (-3.5)
📍 Amon G. Carter 🏟
⏰ 3:30 p.m. ET
📺 ABC
💰 #GoPokes
This might be the second-best matchup of the weekend. Oklahoma State has once again found its high-flying offense. This one should be a classic Big 12 game. The winner may have to score more than 45 to win.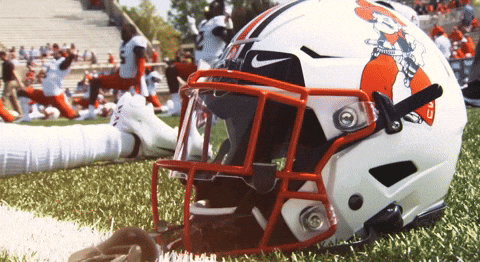 🎟 Clemson (-3.5) 🆚 Florida State
📍 Doak Campbell 🏟
⏰ 7:30 p.m. ET
📺 ABC
💰#AllIn
Florida State quarterback Jordan Travis had NC State in his sights last week. The Seminoles were in field goal range when he threw it up for grabs and the Wolfpack sealed it with a game-deciding interception. Those types of decisions show that FSU is still not quite back yet. Head coach Dabo Swinney brings his dancing shoes to Doak.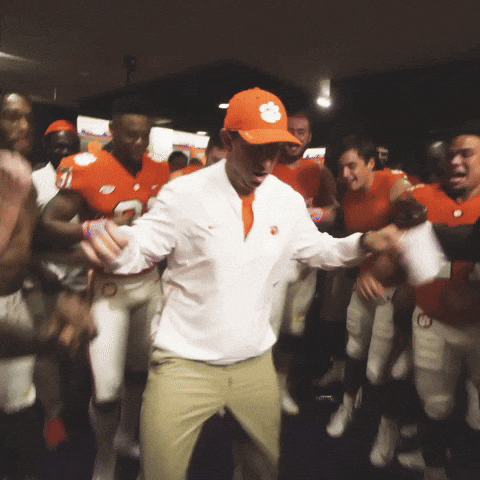 🎟 USC 🆚 Utah(-3.5)
📍 Rice-Eccles 🏔
⏰ 8 p.m. ET
📺 FOX
💰 #FightOn
A quick glance at the stats tells you these two teams are evenly matched. Rice-Eccles Stadium poses challenges for opposing teams. This one should be another highly entertaining matchup. The Men of Troy stay perfect with their sights on a Pac-12 South championship.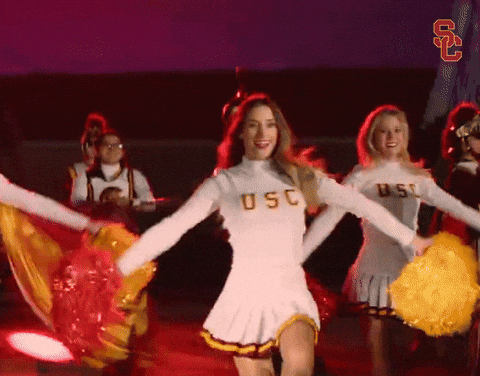 🎟 Washington State 🆚 Oregon State (-3)
📍 Reser 🏔
⏰ 9 p.m.
📺 Pac-12 Network
💰#GoCougs
Can we call this the Spite Bowl? With all of the movement and talk of Pac-12 teams leaving for the Big Ten or Big 12, both teams seem to be forgotten. This should prove to be an exciting nightcap for the third Saturday in October.
Last week ATS: 6–4
Overall: 23–33–2
Grab your 🍿 and enjoy the games!