Dykes had some big shoes to fill. He replaced a TCU legend in Gary Patterson. Although it did not end well for Patterson, he was one of the most successful coaches in Horned Frog football history. 
Patterson was 181–70 in his 21 years as head coach. He led TCU to 17 bowl appearances and to six top-10 finishes, including a No. 2 finish in 2010 and No. 3 finish in 2013.
When looking for his next coach, Donati laid out the criteria. Here is a look at the top three to show how Coach Dykes is already paying dividends.
"Someone with a detailed plan to recruit the state of Texas with a particular emphasis on the Dallas-Fort Worth Metroplex."
Dykes is Texas. He was born in Texas and is the son of Texas Tech legend Spike Dykes. Dykes has coached the majority of his career in Texas, splitting his time between Texas Tech, SMU, and TCU.
Dykes had success 30 miles away from TCU at rival SMU. He rebranded SMU as a Dallas' team. This included branded uniforms.
Dykes utilized the transfer portal to bring back players to Texas and Dallas and was able to land top recruits, like 4-star quarterback Preston Stone, who committed to SMU over other top schools.
The move from the AAC to the Big 12 will allow him to attract more of this higher-end talent and take what he did at SMU to the next level. 247Sports has TCU with two 4-star commitments and 17 3-star commitments.
"Someone who was adept at navigating the new realities of college athletics like the transfer portal and Name Image and Likeness." 
Dykes has learned to adapt and evolve with college football. This goes from his fast-paced and high-scoring "Air Raid" offense to knowing the importance of putting his players first. His predecessor had a hard time adapting to the new era of college football with the transfer portal and NIL.
Max Olson of The Athletic had a great in-depth piece last week about how Dykes and his wife worked at recruiting the players on TCU's roster after he became the head coach. He didn't wait in his office for his players to come to him. Instead, he made it a point to visit about 20 or so players in their homes.
One of his biggest internal recruiting battles was making sure Quentin Johnston stayed at TCU. The junior decided to remain with the Frogs and has two touchdowns on the season. Johnson is averaging more than 16 yards per reception.
Dykes spoke to Olson about his first message to his new players at TCU: "One of the very first things I said to the players was, 'Just so everybody's on the same page, you are my guys.' I didn't bring you in, but I'm not gonna sit up here after a loss and say, 'Wait 'til my guys get here,' because I don't believe in that."
Dykes' "guys" are having fun this season.
TCU also has a new NIL collective called Think NIL. It is a consolidation of multiple collectives for TCU student-athletes. It seeks to make it "easier for the athletes to navigate the plethora of opportunities that have been given to them in a short amount of time."
"Compete for and win championships here at TCU"
TCU was in a rut. It went a game under .500 in its final four years under Patterson. Dykes was brought in to build and expand upon the success he had at SMU. 
SMU was ranked in the top 25 each of the last three years — something that hadn't been done since the "Pony Express" days of the mid-1980s. In general, Dykes brought a general excitement to SMU.
Dykes has hit the ground running in Fort Worth. He dispatched his former team in the Iron Skillet earlier this year, 42–34. The Frogs are 6–0 and welcome in Kansas State this weekend to Fort Worth.
They still have a long road ahead of them but are in great hands with Dykes. TCU is in line to play for a Big 12 championship and possibly a berth in the College Football Playoff.
Stat of the Week: Looking Up at Rocky Top
Fans are still buzzing about Tennessee's thrilling 52-49 win over Alabama last week. The game was the most watched (fact) and most exciting (probably fact) game of the season. CBS will be losing a lot of eyeballs when it trades the top SEC game for the second- or third-best game in the Big Ten in a couple of years.
We asked Bruce Feldman and Stewart Mandel if they thought the CBS executives will have remorse for not keeping the SEC. It's a great listen; check it out:
Week 8 Picks
Welcome to Week 8!
We have some college football games. There aren't a number of standout games this week. That means we are bound for an upset and some chaos (hopefully).

🎟 Iowa 🆚 Ohio State (-29.5)
📍 Ohio Stadium
⏰ 12 p.m. ET
📺 FOX
💰#Hawkeyes
Ohio State has the No. 2 offense in the country; Iowa does not (131) 🤮. The Hawkeyes' seventh-ranked defense keeps the game "relatively" close.

🎟

Syracuse 🆚 Clemson (-13.5)
📍 Memorial Stadium
⏰ 12 p.m. ET
📺 ABC
💰 #GoTigers

It's a matchup of undefeated teams in the ACC. Sorry, Dino Babers. It's midnight. Clemson continues to roll to a playoff spot.

🎟 Kansas 🆚 Baylor (-8)
📍 McLane 🏟
⏰ 12 p.m. ET
📺 ESPN2
💰 #RockChalk
Baylor lost an odd one last week to West Virginia. It makes one wonder if last year's Baylor team was an exception rather than the rule for Dave Aranda and the Bears.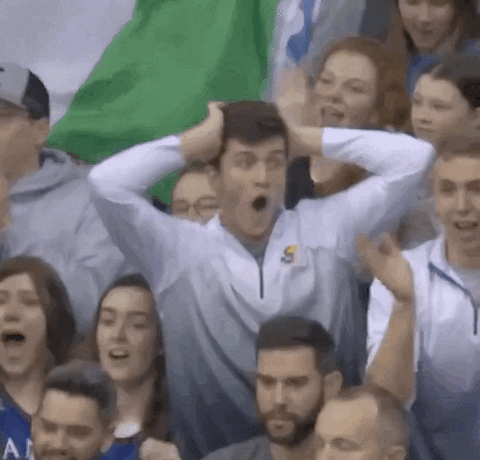 🎟 Ole Miss 🆚 LSU (-2)
📍 Tiger Stadium
⏰ 3:30 p.m. ET
📺 CBS
💰 #HottyToddy
Ole Miss doesn't play a whole lotta defense. Its offense and dynamic running backs make up for it. LSU struggles to keep up as long as Jaxson Dart doesn't give them too many gifts.
🎟 UCLA 🆚 Oregon (-6)
📍 Autzen 🏟
⏰ 3:30 p.m. ET
📺 FOX
💰 #GoBruins
UCLA has knocked off top Pac-12 foes Washington and Utah. That was at home. The trip to Autzen will be tougher, but let's just say that UCLA head coach Chip Kelly has been here before.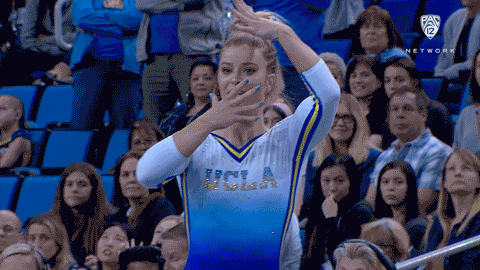 🎟 Texas (-6.5) 🆚 Oklahoma State
📍 Boone Pickens 🏟
⏰ 3:30 p.m. ET
📺 ABC
💰 #GoPokes
Texas showed character and gutted out a victory last week against Iowa State. Oklahoma State went quiet in the fourth quarter and gave TCU the victory. Look for both offenses to move the ball up and down. This one should be lots of fun for those who like scoring.
🎟 North Texas 🆚 UTSA (-10)
📍 Alamo Dome
⏰ 3:30 p.m. ET
📺 Stadium
💰 #BirdsUp🤙
It's the battle of the top Conference USA teams in Texas. Jeff Traylor is lining himself up for a big move. Does he have a realtor looking in College Station?
🎟 Mississippi State 🆚 Alabama (-21)
📍 Bryant-Denny 🏟
⏰ 7 p.m. ET
📺 ESPN
💰#RollTide
Head coach Nick Saban hasn't lost consecutive regular-season games since his first season at Alabama in 2007.
🎟 Kansas State 🆚 TCU (-3.5)
📍 Amon G. Carter 🏟
⏰ 8 p.m. ET
📺 Fox Sports 1
💰 #GoFrogs
The good: Adrian Martinez hasn't thrown an interception in 2022. The bad: he's only thrown four touchdowns. K-State struggles to keep up with the Frogs.

🎟 Washington (-7.5) 🆚 California
📍 California Memorial 🏟
⏰ 10:30 p.m. ET
📺 ESPN
💰#PurpleReign
Michael Penix Jr. has thrived in his reunion with Kalen Deboer. Penix has thrown for over 2,500 yards and 20 touchdowns. Cal lost last week to Colorado…#Pac12AfterDark
Last week ATS: 5–5
Overall: 28–38–2
Grab your 🍿 and enjoy the games!