Photo courtesy of Montana athletics
For the first time this season, we will be introducing FCS atmospheres.
We'll have three of them. Quite frankly, it's long overdue.
Here's the top five atmospheres from Week 12:
Honorable Mention – Mississippi Veterans Memorial Stadium
Mississippi Veterans Memorial Stadium was full today.

A really cool sight. pic.twitter.com/4DRnw8f0hE

— Brad Logan (@BradLoganCOTE) November 21, 2021
The first sellout under "Coach Prime" certainly did not disappoint.
5. Yale Bowl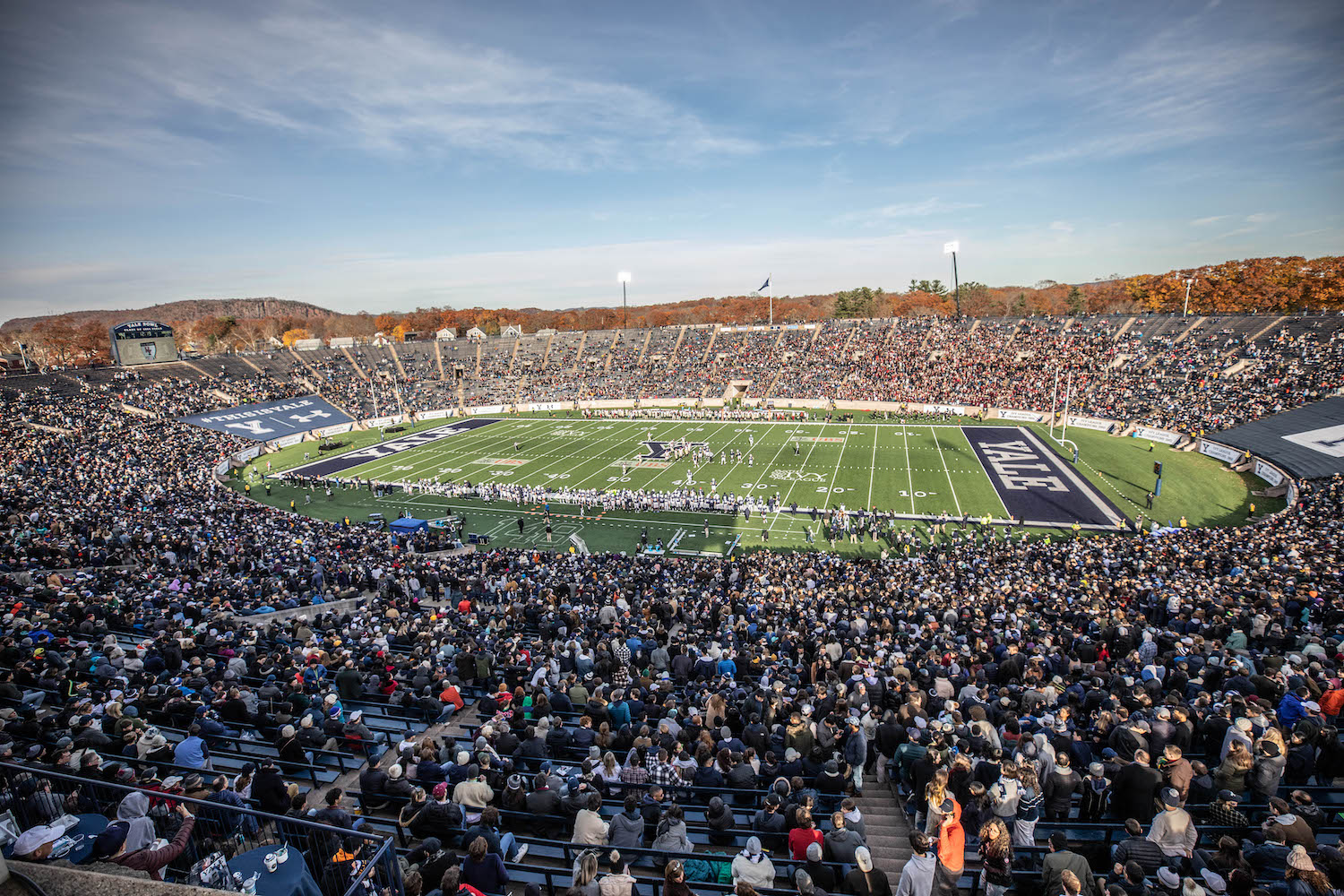 Photo courtesy of Yale University
In what was the 137th playing of "The Game", fans from across the New England landscape gathered for one of our sports greatest traditions.
What a day at the Yale bowl today. Insane that this years Yale Harvard game drew 50,000 people. Great game too. pic.twitter.com/6l1skhI8te

— Gavin (@gavinwainio) November 20, 2021
Drinks are plenty!@yalefootball pic.twitter.com/hFX52qJjZ8

— Cover 2 Podcast (@Cover2Podcast) November 20, 2021
4. Wrigley Field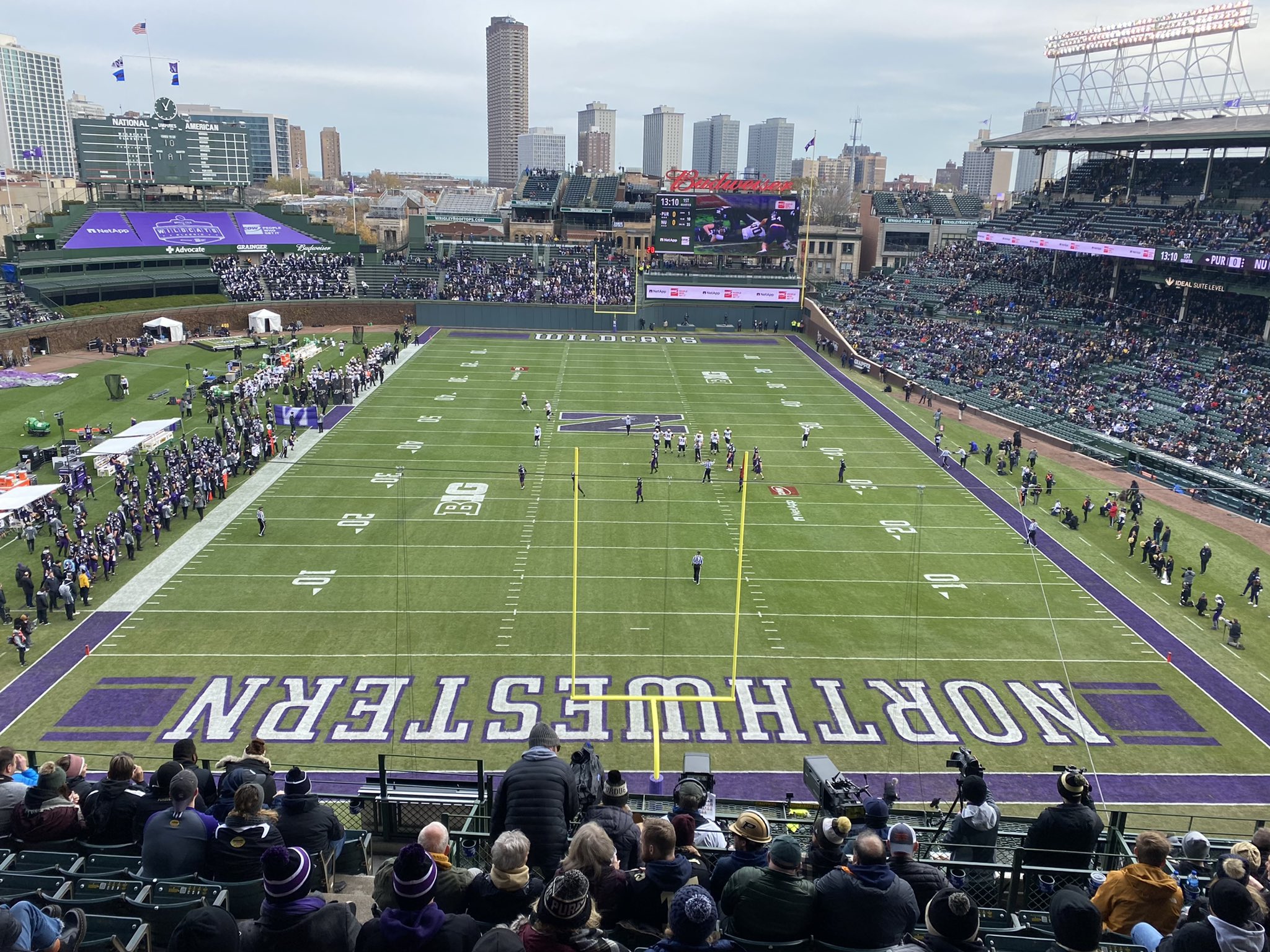 Photo credit: Matt Zahn
It's college football on one of baseball's most sacred grounds. It doesn't get much sweeter than that.
play more football games at wrigley field pic.twitter.com/YNlHh3O1LC

— DOM (@DOM_Frederic) November 20, 2021
Thank you Wrigley Field and @Cubs for being amazing hosts. 🙌

Can't take days like today for granted –– this place is special. 💜💙#GoCats pic.twitter.com/YYKOrH5fky

— Northwestern Football (@NUFBFamily) November 20, 2021
3. Bryant-Denny Stadium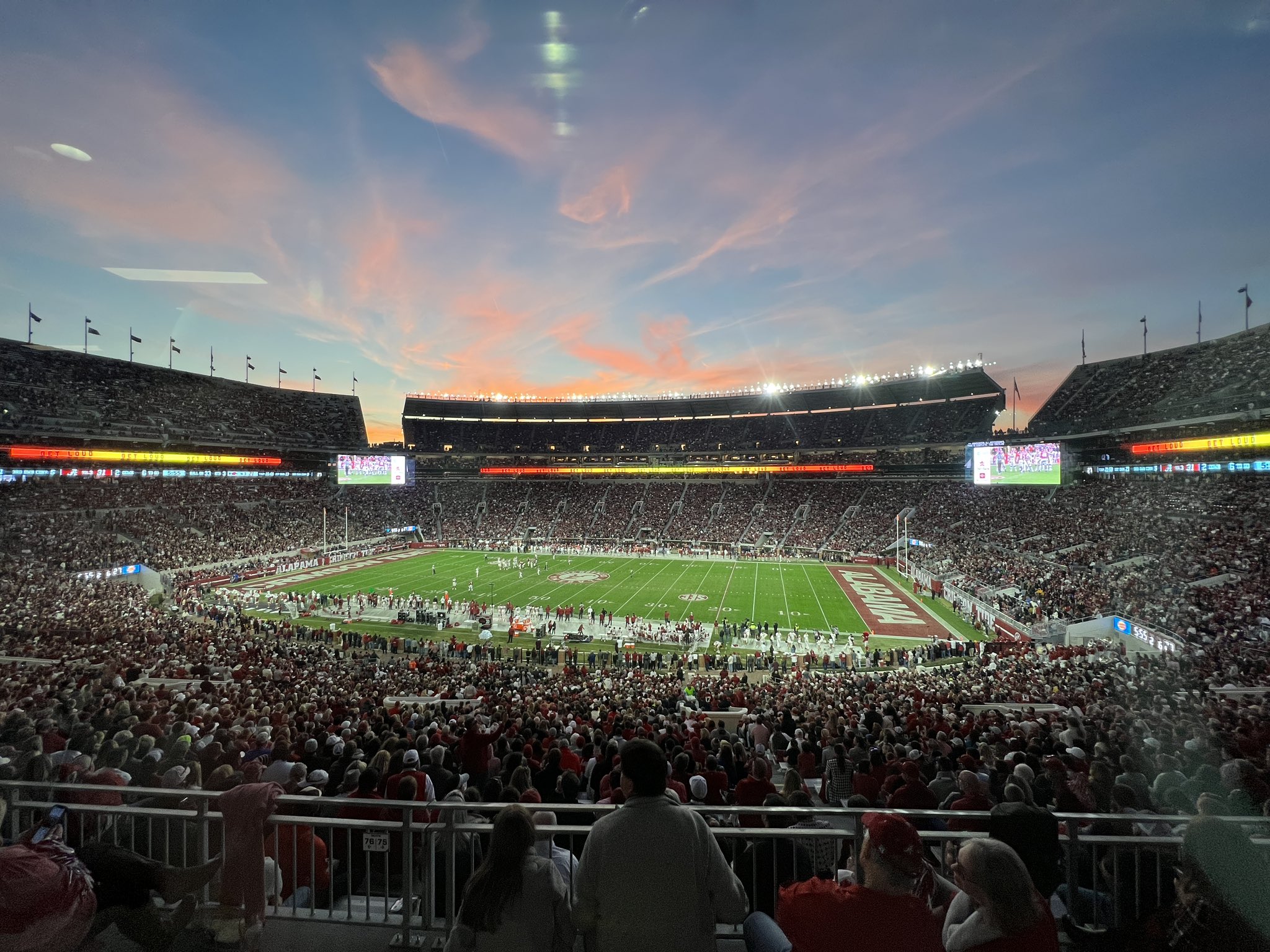 Photo credit: Michael Casagrande
If an alien landed on Earth and asked us to describe the sights and sounds of college football, the first place we should send them should be Bryant-Denny Stadium.
The last "Dixieland Delight" of 2021 at Bryant-Denny Stadium. It's been another season to remember! 🐘🅰️ #RollTide pic.twitter.com/icq8RdFUFH

— Tuscaloosa Patch (@TuscaloosaPatch) November 21, 2021
2. Washington-Grizzly Stadium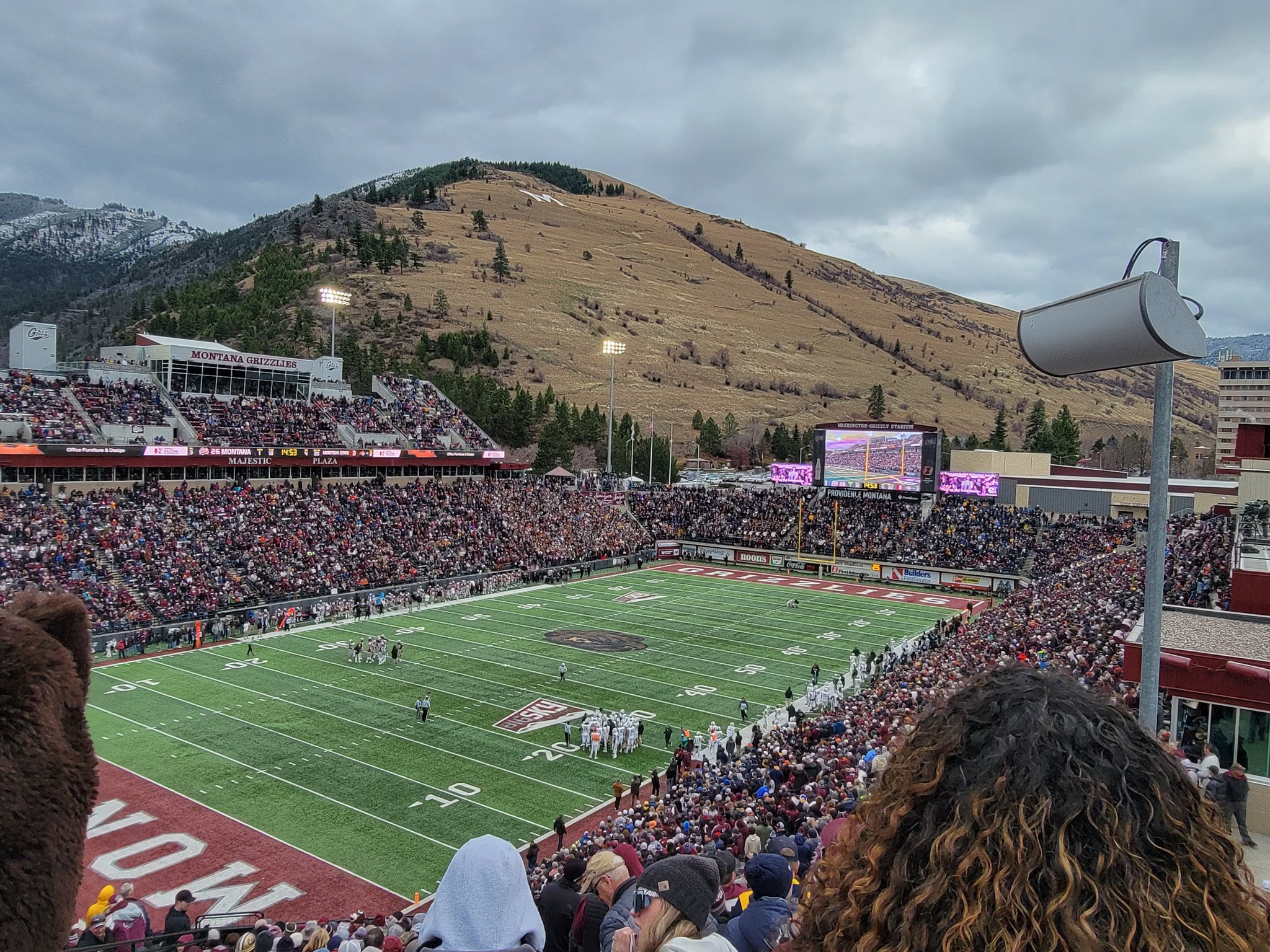 Photo Credit: @To1
We'll let the images and videos speak for themselves here, but we never knew to put Missoula, Mont. on the ole bucket list. That was until Saturday afternoon.
Welcome to Washington-Grizzly Stadium in Missoula, MT. Home of @MontanaGrizFB in the @BigSkyFB conference. The Griz host @MSUBobcatsFB in the 'Brawl of the Wild'. What an atmosphere! This place is lit🔥 #GoGriz@CFBHome @FifthQuarter @FCSNationRadio1 @UMGRIZZLIES @bridgerwon pic.twitter.com/04dQDXpbr9

— CFBcampustour (@CFBcampustour) November 20, 2021
Amazing atmosphere here at Washington-Grizzly Stadium as Montana prepares to host Montana State in the 120th Braw of the Wild. #GrizFB #CatGriz pic.twitter.com/45U154jGqW

— Frank Gogola (@FrankGogola) November 20, 2021
1. Rice-Eccles Stadium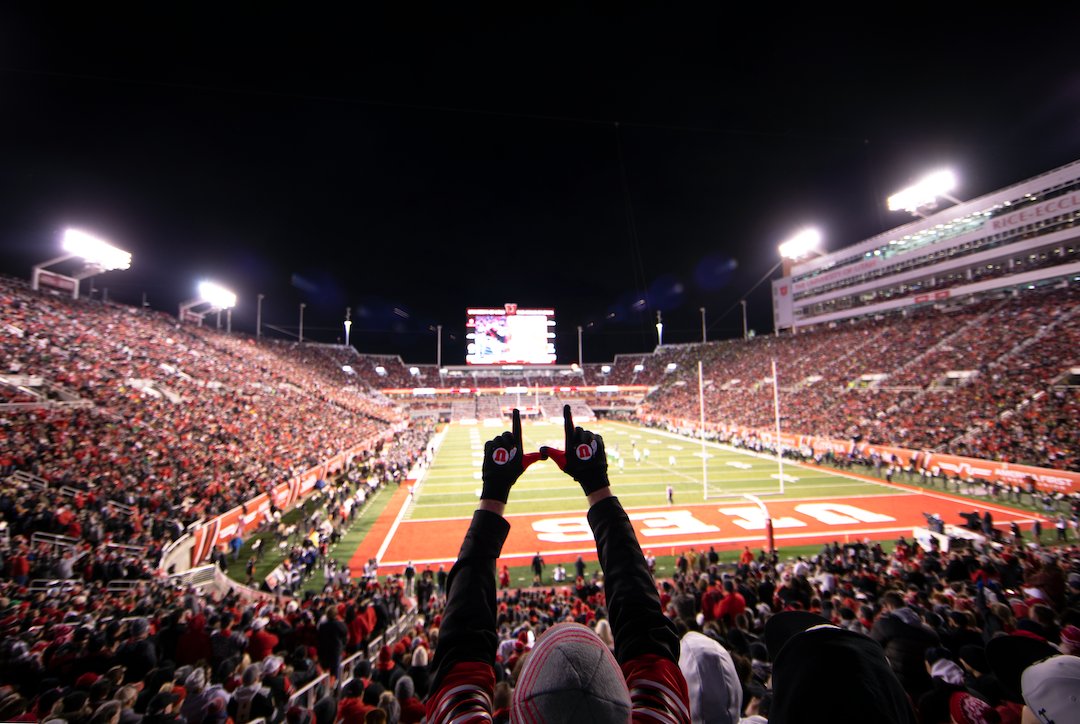 Photo credit: Rice-Eccles Stadium
It was duck-hunting season on Saturday night in Salt Lake City.
142 + Champions of the South#22forever ♥️ pic.twitter.com/2GMFQ8te0q

— Utah Football (@Utah_Football) November 22, 2021
IT'S GETTING LOUD IN HERE‼️ #GoUtes | @Utah_Football pic.twitter.com/nLjShwY2Nu

— Utah Athletics (@utahathletics) November 21, 2021
Pretty sure there was just an earthquake in Utah pic.twitter.com/ynCTHYiEDW

— Barstool Sports (@barstoolsports) November 21, 2021