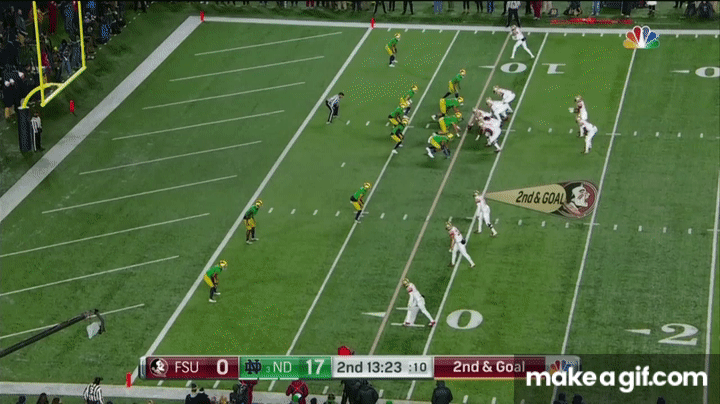 This week I've gone back and studied 2017 FAU film. You might ask, "Why in the world would he waste time doing that?" Well, the new FSU Offensive Coordinator spent that year as the OC at Florida Atlantic, working with the spread mastermind himself, Lane Kiffin. Kiffin trusted Briles, and gave him the reins for what was  a historic season for the Owls. At his time in Boca Raton, Briles was aggressive with his play calls, and would call a trick play to open a game up. This past season, Willie Taggart ran multiple trick plays, and most were unsuccessful. As I've pondered this, I've found that Taggart's designs were successful, just poorly executed by players or referees. So what can Kendal Briles add to the Trickeration Playbook?
Remember this play?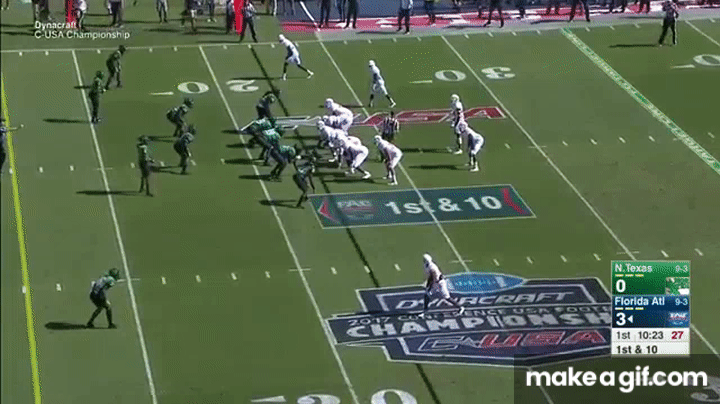 ESPN featured the trick play above. It may look familiar – it's Philly Philly. Its variant, the Philly Special, was featured in last year's Super Bowl. (The only difference is in who takes the snap – QB in Philly Philly, RB in Philly Special.) Now, this play has made its way into the Florida State playbook. It's a jet sweep reverse, passing to the uncovered quarterback slipping into the flats. The initial body language of the quarterback makes or breaks this play. Watch how the QB starts running nonchalantly into the flats after standing still for a hot second. With two aggressive coaches like Willie Taggart and Kendal Briles, you can bet that this play will happen in 2019.
Double Pass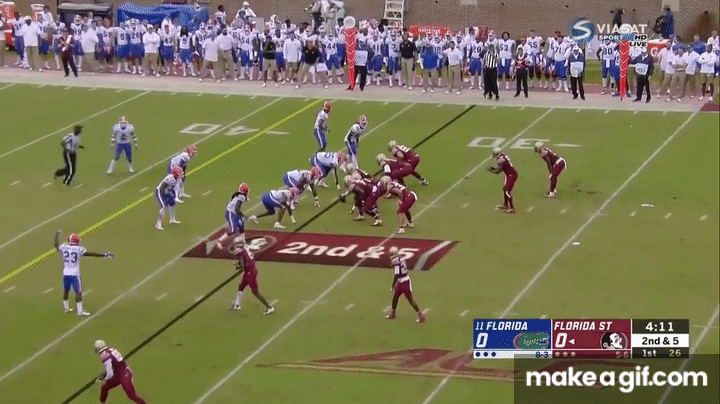 _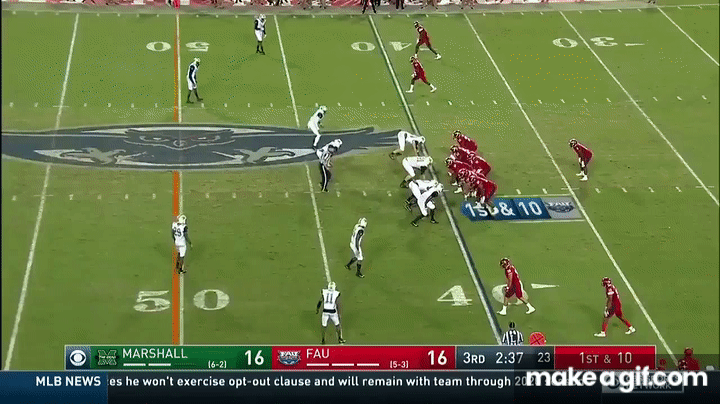 Yes, I know the play "did not work out" (Editor's Note: And it would've worked out too, if it weren't for those meddling refs!) for Florida State, but the play worked as designed. With Taggart and Briles using the x and z quick pass/fast screen frequently in their offense, the double pass is a must. If you see that our quick pass is having success, be on the look out for a double pass. In both GIFS, you can see the defense gets sucked up, leaving the streaking receiver WIDE open.
Other Trick Plays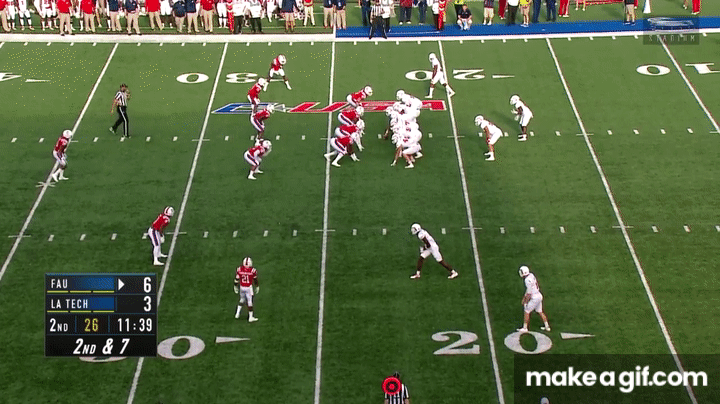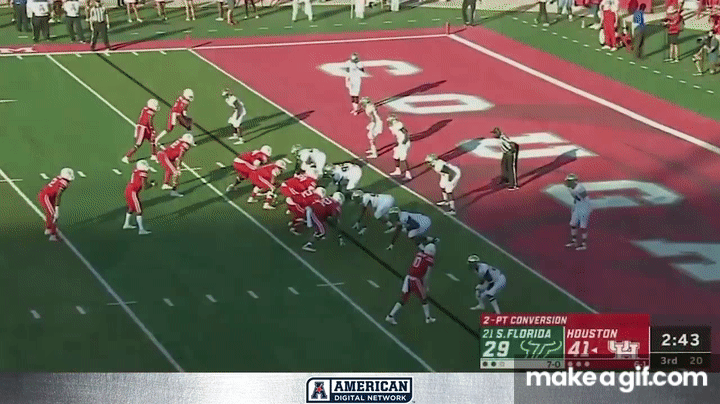 I, for one, welcome the return of the Riverboat Gambler. It was an integral part of FSU's offensive identity throughout the dynasty years, and any return to that level of play must include all the swagger of those teams – offensively and defensively.