Florida State officially has their backs against the wall this week as they welcome Boston College to town. To save their 36-year bowl appearance streak, the Seminoles must win this week against the Eagles and next week against the Gators. This seems like a favorable match up for the Seminoles, especially with the damage Clemson put on Boston College last week. Boston College starting quarterback Anthony Brown and running back AJ Dillon are listed as day-to-day. Vegas currently has Florida State as a two-point underdog. While the Eagles' running game gives me nightmares, it might be the much-maligned special teams unit that seals the deal for the 'Noles. BC can't be that good at special teams…can they?
They Block Kicks….(well)
Boston College is 7th in the nation in kicks blocked, having  blocked four field goals this season. So far, Florida State has had two blocked field goals this season, as well as an extra point. Hopefully the folks wearing stripes wouldn't allow our long snapper to be bowled over again. In addition, we need to make sure we're scoring 7, not 3. The good news in this situation is that Coach Taggart has shown a propensity to go for more 4th down conversions, which limit these opportunities for blocks.
They Block Punts….(well)
I still have nightmares of being pinned inside our own five yard line against Virginia Tech and the Hokies blocking the punt. In addition to blocking placekicks, they rank #5 this season in blocking punts, and as we saw Week 1, that's a game changer. A blocked punt can flip momentum in a hurry. We need to make sure we're taking full advantage of kickoff rules and not putting ourselves in dangerous situations.
They Return Kicks….(well)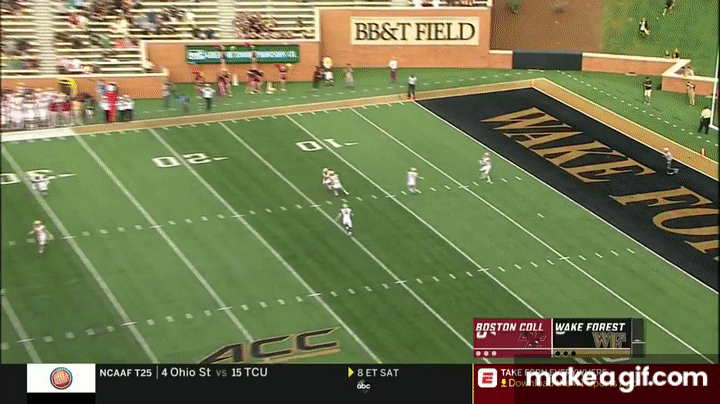 We must keep our eyes on Michael Walker. Any time he has the ball in his hands, whether on kickoff returns or on offense, he can take it to the house. He is one of the most dangerous return men in the country, averaging 25 yards per return.
They Return Punts….(well)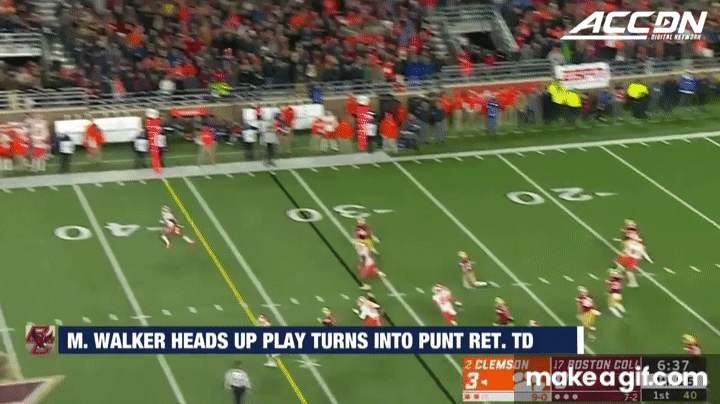 Travis Levy (RB) leads the nation in punt returns for touchdowns, but the aforementioned Michael Walker is trying to catch him, with nearly 15 yards per return, and the above touchdown against the Tigers. He boasts a whopping 70.6% success rate on punts – compare that to DJ Matthews at 55.6%. Logan Tyler must punt away from any returner Boston College puts out there. Currently, Florida State ranks #113 in punt return yards allowed and has allowed a punt to be returned for a touchdown.
Will the 'Noles "Special" Teams be the downfall of the bowl streak? Let us know in the comments!
Keep the FQ experience ad-free
A voting ballot for our weekly top 25 FSU Twitter Poll
Weekly Game Previews
Weekly live chats in our discord channel and YouTube Channel
Live halftime podcast