Some significant news broke this morning that Notre Dame's starting quarterback Ian Book will miss the Florida State game. With the bowl streak in jeopardy, this gives Florida State fans a small bit of hope. Book's backup is senior Brandon Wimbush. Wimbush was the Notre Dame starter last season, and lost his starting job three games into the season, so he's no stranger to the bright lights. The good news for Florida State is that Wimbush has not been a very efficient quarterback for the Irish.
Brandon Wimbush's sample stats
vs. Michigan
12/22 (54.5%), 170 Yards, 1 TD, 1 INT
17 Rushing Attempts, 77 Yards
vs. Ball State
17/31 (54.8%), 297 Yards, 3 INT
7 Rushing Attempts, 18 Yards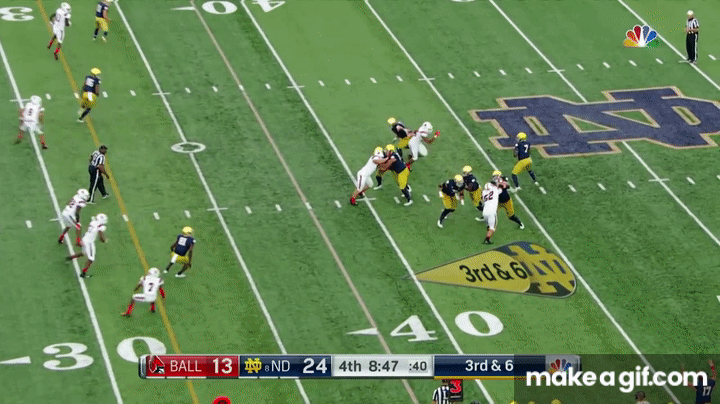 vs. Vanderbilt
13/23 (56.5%), 122 Yards
19 Rushing Attempts, 84 Yards, 1 TD
Anecdotal Notes
Defensive Coordinator Harlon Barnett has seen Brian Kelly Notre Dame teams each year since 2009.
Defensive Coordinator Harlon Barnett has game planned against Brian Wimbush before (2017), but for the first time, he will have full control of the game plan.
2017 Wimbush vs. Harlon Barnett:

14/20 (70%), 173 Yards, 1TD
8 Rushing Attempts, 52 Yards, 1 TD
After watching some of the earlier Notre Dame films, teams were able to stay within striking distance of the Irish. The legs of Wimbush are definitely in play here, and we have to prepare for the read option.
With the sorry state of FSU's offense (last week being an exception), I imagine Brian Kelly will call the game more conservatively. This works in the 'Noles' favor – managing games can be a recipe for an upset (see FSU-NCSU 2012).
While Wimbush can be deadly with his legs, it can be a double-edged sword, as Wimbush is not quite as accurate on the run (see the GIF above). We must create pressure this week, something we have not done the past two weeks. Notre Dame has a stout offensive line, but they have given up 14 sacks. With the mobility of Wimbush, that number will go up this weekend.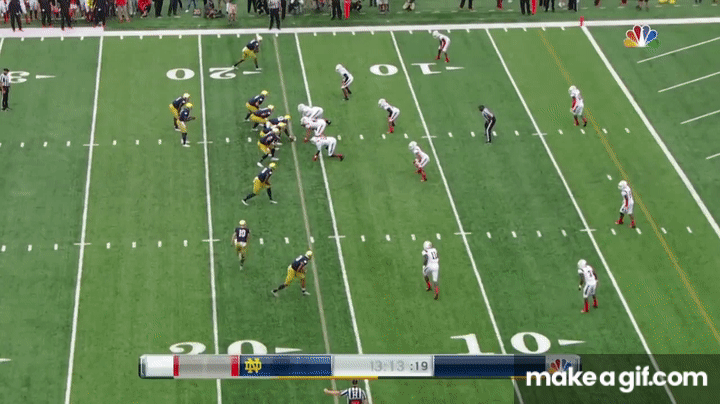 BOLD PREDICTION
I think this twist of events works in our defense's favor. Our defense plays mainly man coverage, which should work well against a quarterback who's had accuracy issues his entire career. While their defense is stout, I think we can muster enough offense with Tamorrion Terry and the young receivers to be within striking distance. I'm going out on a limb, and pick this as the turning point of Willie Taggart era.
Florida State 17 Notre Dame 14
Signed, Sealed, Delivered John Cooper @fifthquartercfb
Join our Florida State Group Chat
CLICK HERE TO JOIN OUR FREE FSU GROUP CHAT ON THE DISCORD APP!