No one in the Florida State fandom would call Notre Dame a rival for Florida State, but the meetings between the teams has always been a heavyweight fight. The first meeting between the two teams was in 1981, a Seminole win. The last meeting was in 2014, which also ended in a Seminole win. Anytime the two meet up with a trophy on the line, Florida Sate has always emerged victorious (2011 Champs Sports Bowl and 1994 Orange Bowl). Let's take a look at some of the more memorable matchups.

2003: Florida State 37 Notre Dame 0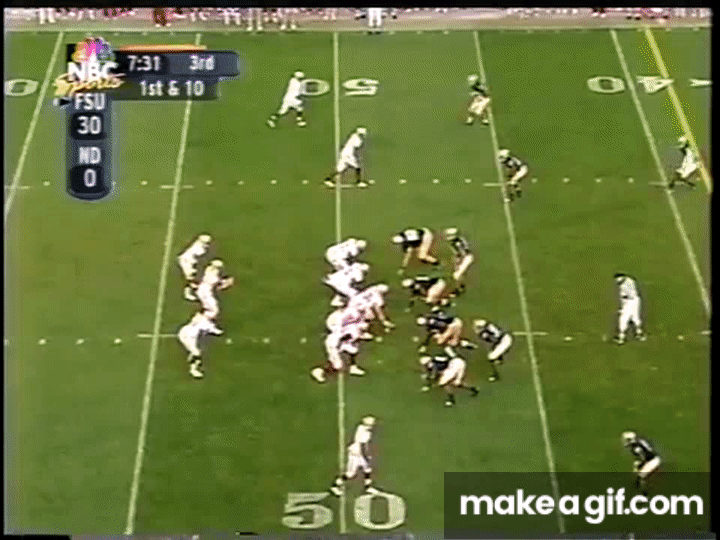 This was Florida State's first game in South Bend since the "Game of the Century" ten years earlier. The Irish were simply outmatched in this game. The 'Noles dominated Notre Dame in all three phases, and forced the Irish to pray for mercy. Lorenzo Booker probably had the most memorable play of the game. Also, Florida State will be wearing their respective all-white combo this Saturday.
1993: Notre Dame 31 Florida State 24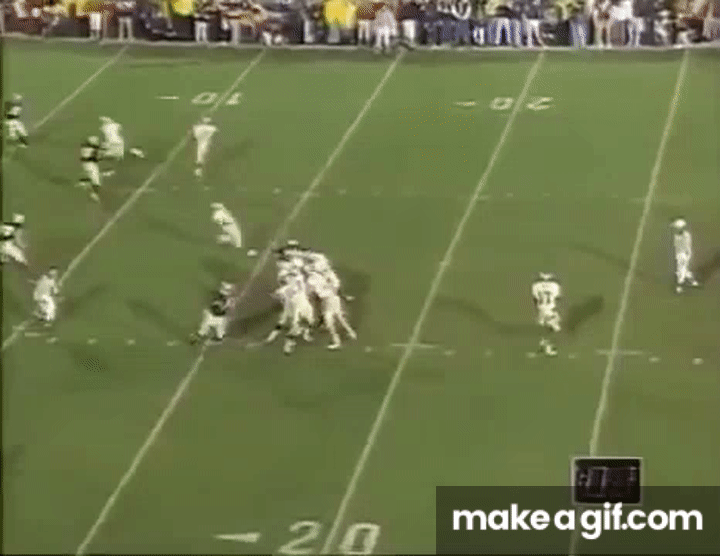 This is the game that defined college football in the '90s. Florida State was not scared to go anywhere to play, including the sacred stadium in South Bend. This was a matchup of #1 FSU vs. #2 Notre Dame. The 'Noles played from behind the entire game, and a late drive from Heisman Trophy-Winner Charlie Ward brought the team within striking distance, but ultimately fell short. Florida State would win the war, though. Notre Dame lost late to Boston College, and FSU won out, then defeated Nebraska in the Orange Bowl to attain their first National Championship.
2014 Florida State 31 Notre Dame 27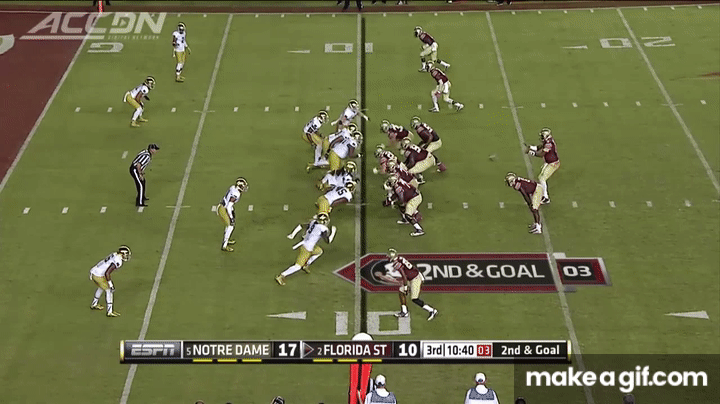 In a season marked by dramatics, the 2014 edition of FSU-Notre Dame was the crown jewel of the season. Future 'Nole Everett Golson and Jameis Winston traded blows the entire game, and it would be a duel for the ages. The Irish had the game won with a late touchdown, but those pesky ACC Refs, the bane of our existence, called Offensive Pass Interference for an illegal pick play on Notre Dame. Everett Golson would then be picked off on the very next play by Jacob Pugh to effectively end the game.
What was your favorite moment in the Notre Dame-Florida State series so far?
Join our Florida State Group Chat
CLICK HERE TO JOIN OUR FREE FSU GROUP CHAT ON THE DISCORD APP!