There are many in the Florida State fandom that repeat the same expression – "let Taggart get his own guys in" or "The other guy left us in such a mess." While I believe that a new coach deserves due process and time to prove himself, there have been red flags that need improvement NOW. Some areas do not have to wait for new recruits, but can be done immediately.
#1. Immediate Improvement Needed: Penalties
Did you know that there are 129 teams in major college football? Did you know that right now FSU ranks second to last (#128) in penalties committed? A large quantity of penalties can reflect as an undisciplined program, and this reflects on the coach. We can hate on referee's all we want, but Florida State has been making it easy this year to throw the yellow flag, and this needs to be taken care of immediately.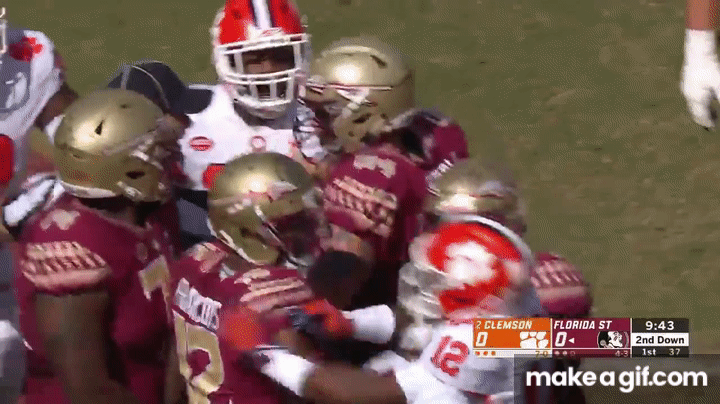 #2. Immediate Improvement Needed: Kick Return
Doesn't it just warm your heart to see an FSU kick returner barrel out of the end zone? Nobody? Just me? Too many games this season start with our offense cornered inside our 20 yard line, having foregone the option of fair catching and starting on the 25. Both the Clemson and North Carolina State games started this way. Until we can consistently return kicks without penalties and with great blocking, we need to fair catch and guarantee a start from the 25-yard line.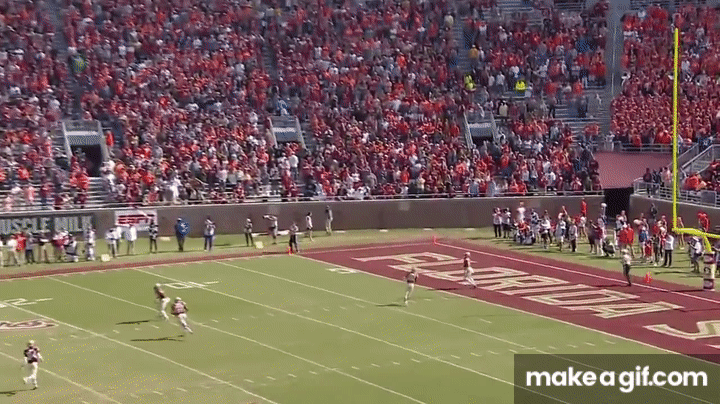 #3. Immediate Improvement Needed: Finishing Drives/Red Zone Efficiency
It drives me crazy to watch FSU get into the red zone and then be unable to finish. FSU has been in the red zone 22 times this season, and has only created points 17 times. Some of these times are field goals, which don't do much in the flow of a game. While Taggart's teams have usually done well in the Red Zone, this team isn't efficient at all. Red Zone inefficiency loses games – just remember this momentum-killing play against Virginia Tech.

#4. Immediate Improvement Needed: Ball Security
Georgia Tech, our conference mate ranks, #125 in the nation in the category of fumbles lost. We are buddies with our friends, the Yellow Jackets, coming in at #125 in the same statistic. The problem here is that Georgia Tech is a triple-option team, and runs the ball much more often than we do. More attempts mean more fumbles. Losing 11 fumbles so far this year does not help you achieve bowl eligibility. Also, interceptions have been an issue for this team. Some of this can be attributed to being down in most games and forcing throws, but we must make better decisions with the football, both through the air and on the ground.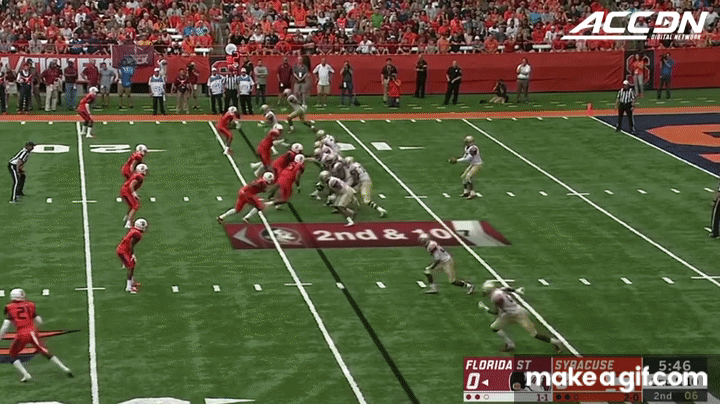 Join our Florida State Group Chat
CLICK HERE TO JOIN OUR FREE FSU GROUP CHAT ON THE DISCORD APP!