Photo courtesy of NC State athletics
Field storming; a tradition like no other.
That was the scene as one of college football's premier powers went down this past week. As has become tradition, we look back on the top five atmospheres throughout the country this week:
Honorable Mention – Club Lit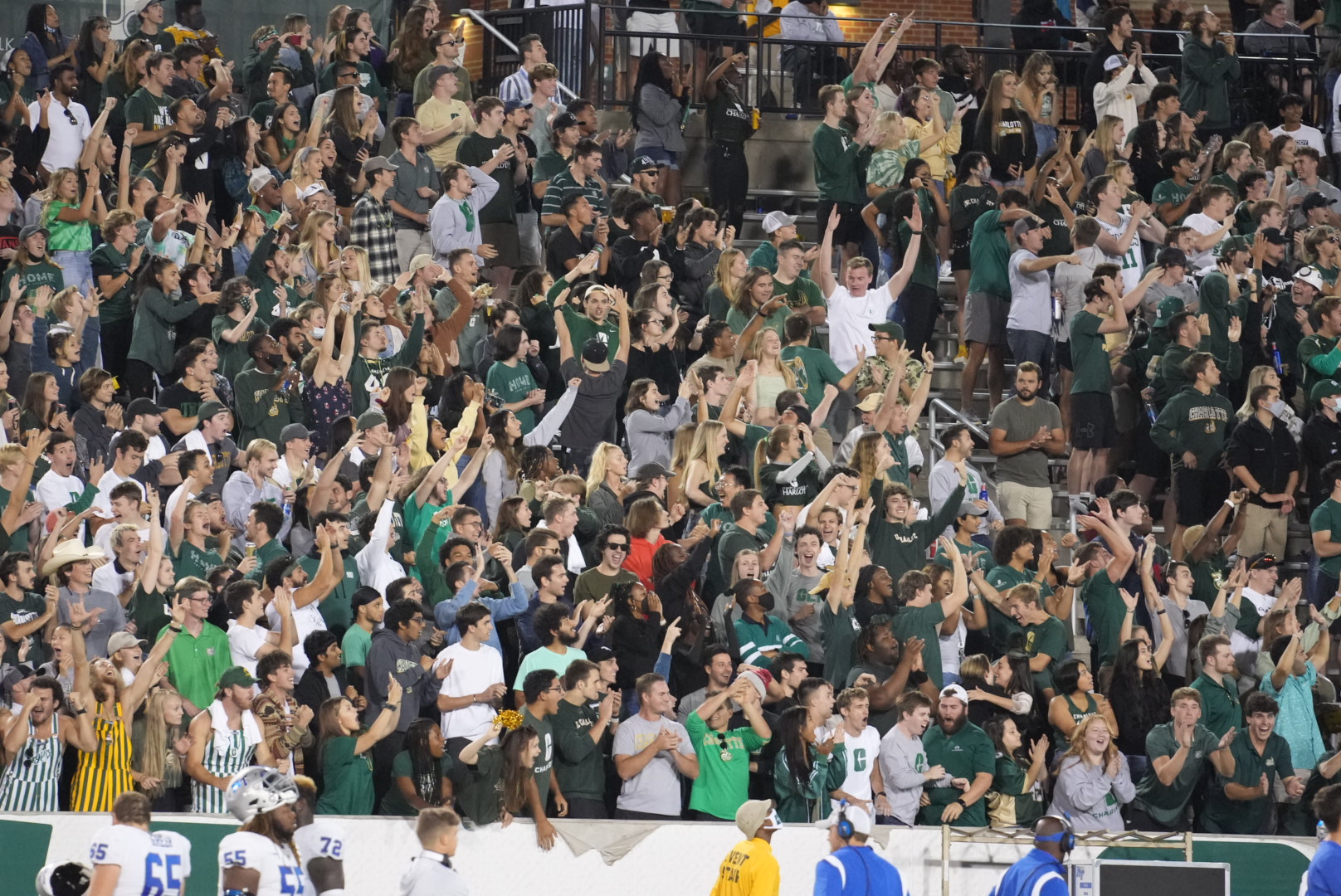 Photo courtesy of Charlotte athletics
It's unclear what you have to do to get an invitation to "Club Lit". But whatever it is, go for it.
@49erfootball

Reply to @nothistory_ It was a pleasure 🤝 Final score: Charlotte 42 – MTSU 39
5. Spartan Stadium
Photo Credit: Anthony Garvert
Over the course of last week, Michigan State head coach Mel Tucker advised that his student body come out and #Stripethestadium. It is safe to say that the great people of East Lansing delivered.
There is a something different about being a Spartan 💚 pic.twitter.com/QgFSMvW0UK

— Michigan State Football (@MSU_Football) September 25, 2021
Great work today fam 💚 The atmosphere was absolutely ELECTRIC 😤 pic.twitter.com/Ixg0hw04qA

— The Deep End (@MSU_FBStudents) September 26, 2021
4. Darrell K Royal–Texas Memorial Stadium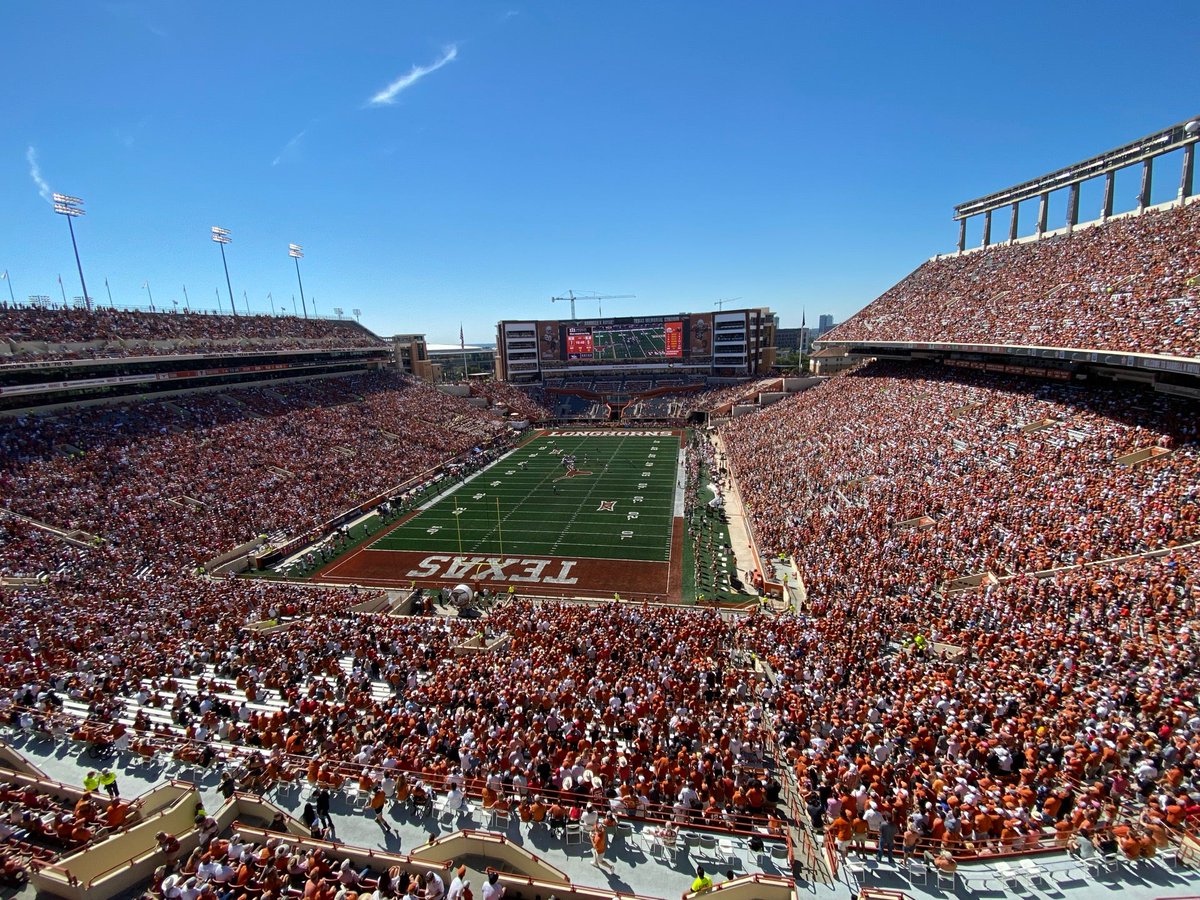 According to Sports Illustrated, the University Of Texas brought in $200.7 million in revenue during the 2019-20 fiscal year. This marks the third straight year Texas has surpassed the $200 million mark in revenue, making it the most profitable school in America. So yeah, it is OK to say that everything is bigger in Texas.
Big Man in the house. pic.twitter.com/ux9ZWdJVvN

— Texas Football (@TexasFootball) September 25, 2021
Nothing like a Saturday at DKR 🤘#HookEm pic.twitter.com/UxsNLInjf2

— Texas Longhorns (@TexasLonghorns) September 25, 2021
3. Soldier Field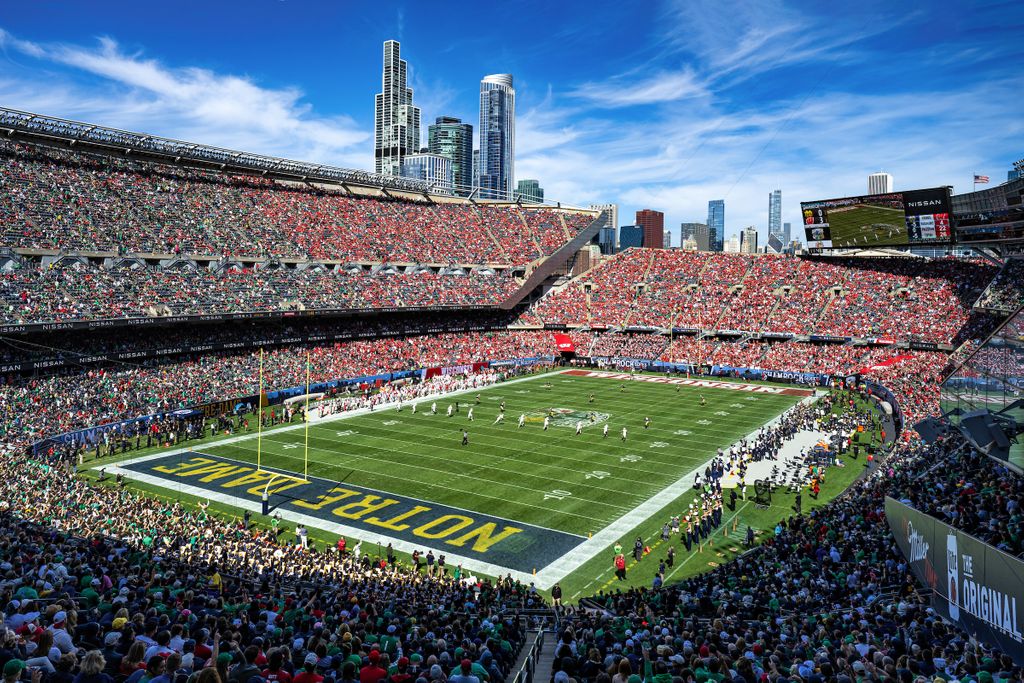 Photo courtesy of Notre Dame alumni
Neutral-site games certainly have their drawbacks, but give fans of both Wisconsin and Notre Dame credit here. You guys brought it!
Jump Around: Soldier Field edition #NDvsWISC https://t.co/svS1GatmrC

— Paid for Play College Sports Hour (@PaidForPlay) September 25, 2021
☘️☘️☘️☘️☘️ pic.twitter.com/nhp76YoTCm

— Unnecessary Roughness (@UnnecRoughness) September 25, 2021
2. Kinnick Stadium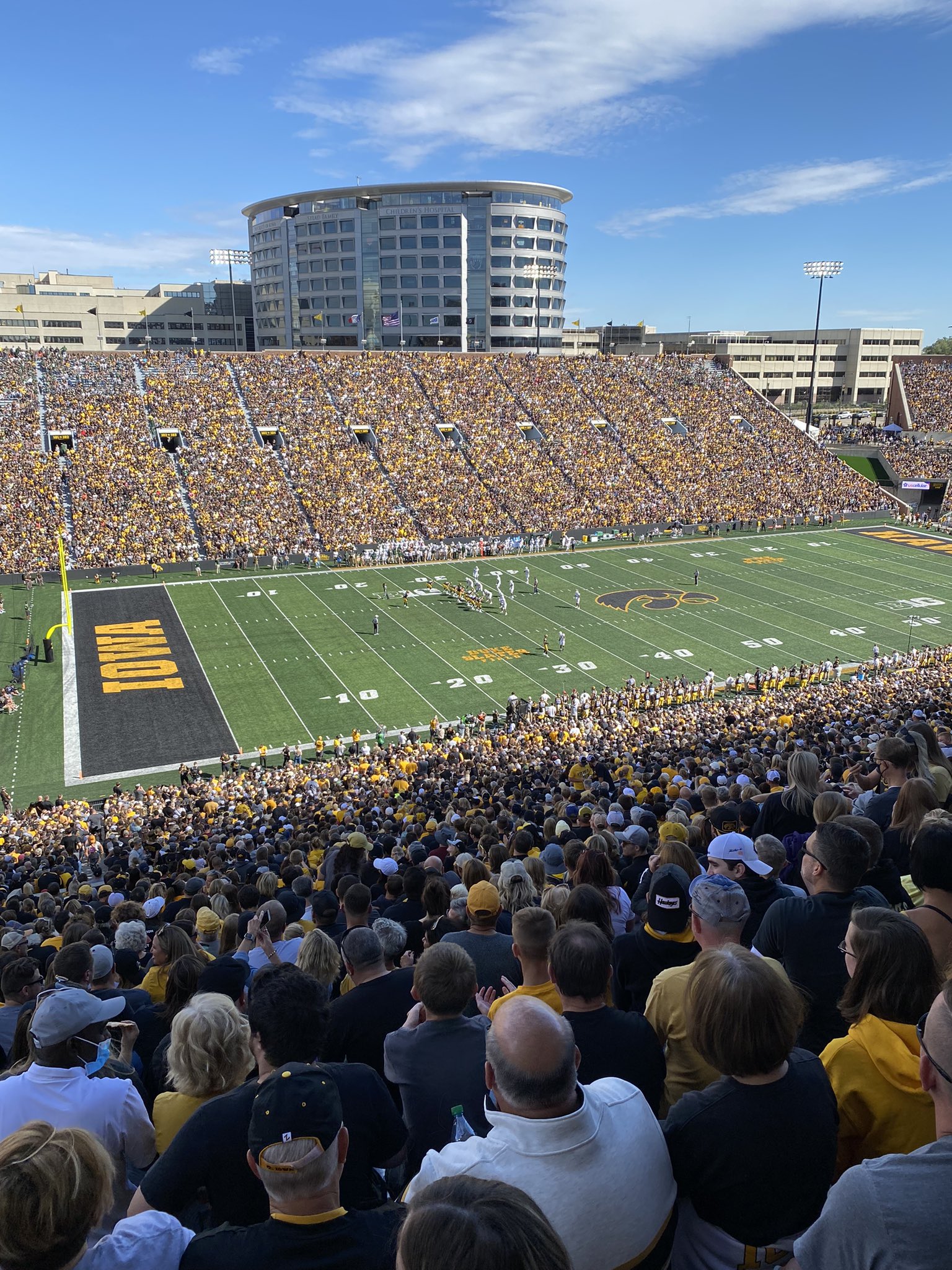 Photo credit: Anthony Robinson
It's OK to admit that the "Kinnick Wave" makes you cry — even if it's every time.
A tradition like no other 👋💛@HawkeyeFootball's Kinnick Wave truly never gets old! pic.twitter.com/CNOvY0nK4s

— FOX College Football (@CFBONFOX) September 25, 2021
1. Carter-Finley Stadium
All the feels.#GoPack // #HTT pic.twitter.com/fjMtRdVzv7

— NC State Athletics (@PackAthletics) September 26, 2021
When you defeat Dabo Swinney and the kings of the ACC in Clemson for the first time in a decade, you deserve to celebrate like nobody's watching. NC State certainly took advantage of that opportunity.
#WPN is FIRED UP. pic.twitter.com/HzZedWF7zF

— NC State Athletics (@PackAthletics) September 25, 2021
All the feels.#GoPack // #HTT pic.twitter.com/fjMtRdVzv7

— NC State Athletics (@PackAthletics) September 26, 2021
Mood allllll day 😎 pic.twitter.com/zcBRMcoyXj

— NC State Athletics (@PackAthletics) September 26, 2021