This week, the College Football Playoff selection committee unveiled its first rankings of the 2022 season. The two highest-ranked teams in the SEC will face off on Saturday afternoon on CBS.
Sorry, LSU and Alabama; it's the SEC East's turn to shine.
Hear now from Boo Corrigan, chair of the College Football Playoff selection committee, as he chatted with @ESPN's @ReceDavis after the reveal of the first Top 25 rankings of the 2022 season. #CFBPlayoff 🏈🏆 pic.twitter.com/Xtl6tiIfjj

— College Football Playoff (@CFBPlayoff) November 2, 2022
No. 1 Tennessee will come between the hedges to face No. 3 Georgia. The winner has an inside track to not only win the SEC East but to improve its chances of earning one of the four spots in the playoff.
For the first time ever in the regular season, the No. 1 AP team is facing off with the No. 1 CFP team 👀

Who will come out on top this weekend, @Vol_Football or @GeorgiaFootball? pic.twitter.com/xvnk7jV48N

— FOX College Football (@CFBONFOX) November 2, 2022
The SEC West has arguably been the strongest division in college football. A lot of the praise is centered around Alabama. LSU, Texas A&M, and Auburn have all found their way into the rankings. Mississippi State and Ole Miss were actually No. 1 and No. 3, respectively, in the first-ever College Football Playoff ranking in 2014.
#CFBPlayoff Rankings Top 4:
1. Mississippi State
2. Florida State
3. Auburn
4. Ole Miss pic.twitter.com/nmBpfaLM6U

— College GameDay (@CollegeGameDay) October 28, 2014
Since 2014 in the SEC East, only Georgia and occasionally Florida have consistently been considered to be in the national championship conversation. Kentucky has been consistent, but never great. South Carolina, Tennessee, and Missouri have played musical chairs on the 5–7 or 7–5 line and Vanderbilt has just been happy to be there.
Kirby Smart has worked to change the narrative since taking over the in Athens in 2015. Since that time, he has played in four SEC Championship games, winning one, and two National Championship games, winning one.
GEORGIA PICK-SIX TO SEAL THE WIN! 🐶#NationalChampionship pic.twitter.com/MHlE9MMZHI

— ESPN (@espn) January 11, 2022
Saturday's contest in Athens should prove to be a heavyweight bout. The Bulldogs are an 8.5-point favorite. Here are the keys for both teams to come away with the win.
For Tennessee to win:
Tennessee is explosive on offense. Tennessee is No. 1 in the nation averaging 3.87 points per drive and leads the country with 22 plays of 40 yards or more (thanks, Stewart).
Jaylin Hyatt TALKING TO ALABAMA SECONDARY #BAMAvsTENN 😂😂😂 pic.twitter.com/NmyhBOlx2W

— vonta.arrin (@vontaarrin45) October 15, 2022
The Volunteers have been tested this season. They jumped all over LSU earlier this season in Baton Rouge and used their checkerboard home-crowd advantage to upset Alabama. Looking at last year's game, two stats stuck out that hurt Tennessee:
9–for-20: Tennessee converted less than 50% of its third downs. Head coach Josh Heupel has shown he is not afraid to use all four downs, but in order to be successful, the Volunteers must keep the chains moving.
14 points: Georgia won the turnover battle against Tennessee last year. Georgia was also able to convert both of those turnovers into touchdowns.
Keep playing with swagger: In 14 years from 2008–21, Tennessee had a total of 10 AP top-25 wins. Less than two months into the 2022 season, Tennessee already has five AP top-25 wins — a great stat from Brett Edgerton.
𝐰𝐡𝐚𝐭'𝐬 𝐜𝐨𝐥𝐝𝐞𝐫…

this entrance or these unis?

🥶🥶🥶@Vol_Football x 📺 @espn pic.twitter.com/PsinTrPOvy

— Southeastern Conference (@SEC) October 29, 2022
For Georgia to win:
Smart and the Dawgs won the national championship in 2021. Smart finally learned Nick Saban's greatest lesson: adapt or die. The lesson came to him after Georgia was boat-raced by Joe Burrow and LSU in the 2019 SEC Championship. Seth Emerson set the tone in his piece after that game and brought it out again for a piece this week previewing the game:
"If you were going to lose, the best thing may have been to endure this kind of beatdown, one that will make the program, its coaches, and everyone involved, reflect and adjust…"
Since that time, the Dawgs have transformed their offense. Offensive coordinator Todd Monken has brought in a higher-powered offense, that still has an effective running game. It makes Smart happy and look, well, smart.
Here are three keys for Georgia to come out on top Saturday.
 Limit turnovers: Turnovers have been the Achilles heel for the undefeated Bulldogs. Kent State, Missouri, and Florida all hung tougher than they should have because Georgia gave them extra chances.
Pressure Hooker: Jalen Carter and the Dawgs' defensive line and linebackers will need to find ways to speed up Hooker. That will be tougher to do now with linebacker Nolan Smith out for the season.
ELITE: We have seen plenty about Neyland Stadium and its crowd. Sanford Stadium must be a factor.
Early!
Loud!
Intense!
Tough!
Electric!#GoDawgs pic.twitter.com/D0XPnWFefB

— Georgia Football (@GeorgiaFootball) November 2, 2022
Stat of the Week: Buyout Tracker
The 2022 Coaching Buyout Tracker:

Harsin: $15.5M
Frost: $15M
Collins: $11.3M
Chryst: $11M
Dorrell: $8.7M
Edwards: $8M
Healy: $1.5M

Total: $71.8M

(last year, schools spent $94M on buyouts, believed to be a record)

— Ross Dellenger (@RossDellenger) October 31, 2022
$71.8 million not to coach? The seven coaches fired this year are looking to set a new record of getting paid not to work. Those salaries are still about $20 million shy of what it would take to buy out Jimbo Fisher at Texas A&M.
These are some big-name jobs open. You will start seeing action this month and the carousel going into full gear when the calendar hits December.
Auburn has the most drama surrounding it, but Arizona State and Georgia Tech are two jobs that candidates could see as an easier path to the playoff. What happened to Will Healey? He was such a hot name prior to the pandemic.
Week 10 Picks 
A half-point more for Michigan, another half-point for Georgia, and 2.5 more points for Ohio State and we would have been sitting at 6–4 last week. Instead, it looks worse at 3–7.
We learn. We move on. Take it away, Herm!
🎟 Texas Tech 🆚 TCU (-9.5)
📍 Amon G. Carter Stadium
⏰ 12 p.m. ET
📺 FOX
💰#DFWBig12Team
TCU is going to have to earn its way into College Football Playoff. TCU currently sits at No. 7 in the committee's rankings. Head coach Sonny Dykes struggled in November at SMU; it's not a good time to start at TCU.
🎟 Florida 🆚 Texas A&M (-3.5)
📍 Kyle Field
⏰ 12 p.m. ET
📺 ESPN
💰#GoGators
Ole Miss ran all over Texas A&M last week. Quarterback Connor Weigman looked good at times for the Aggies' offense. Anthony Richardson and the Gators saw some light last week in the third quarter before Georgia took away their hopes. This one might be tough on the eyes to watch.
🎟 North Carolina (-7.5) 🆚 Virginia
📍 Scott Stadium
⏰ 12 p.m. ET
📺 ACC Network
💰#GoHeels
Drake Maye is making a case to go to New York for the Heisman Trophy presentation in December. The redshirt freshman has passed for more than 2,900 yards, 29 touchdowns, and only three interceptions. Virginia head coach Tony Elliot is struggling in year one.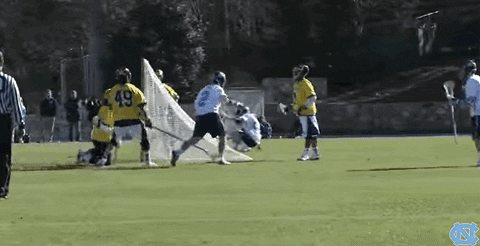 🎟 Baylor 🆚 Oklahoma (-3.5)
📍 Gaylord Family Oklahoma Memorial Stadium
⏰ 3 p.m. ET
📺 ESPN+
💰#SicEm
Oklahoma has been relegated to ESPN+…Ouch. Baylor seems to be figuring out things as a team. Offensive coordinator Jeff Grimes could be in line for a head coaching job.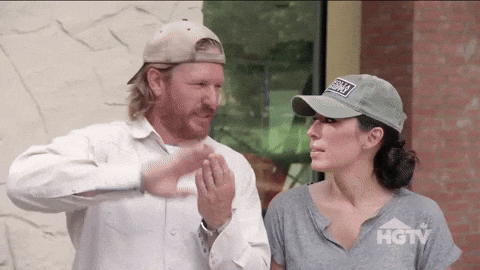 🎟 Tennessee 🆚 Georgia (-8.5)
📍 Sanford Stadium
⏰ 3:30 p.m. ET
📺 CBS
💰#GoVols
To be the man, you have to beat the man. The Vols come close, but the Dawgs find the extra score to remain unbeaten.
🎟 Michigan State 🆚 Illinois (-16)
📍 Memorial Stadium
⏰ 3:30 p.m. ET
📺 Big Ten Network
💰#Illini
The Spartans were an absolute embarrassment in the tunnel at Michigan after their loss to the Wolverines. Mel Tucker needs to hit the reboot because year three has been a mess. The Fighting Illini take full advantage.
🎟 Liberty 🆚 Arkansas (-13.5)
📍 Donald W. Reynolds Stadium
⏰ 4 p.m. ET
📺 SEC Network
💰#Liberty
Hugh Freeze just got a big payday from Liberty. Auburn seems flush with money. Freeze comes back to his SEC West foe and pulls off the upset and gets another referral for the folks on "The Plains."

🎟 Alabama (-13.5) 🆚 LSU
📍 Tiger Stadium
⏰ 7 p.m. ET
📺 ESPN
💰#RollTide
Alabama and LSU got bounced from CBS for the second year in a row. LSU has had a nice first season under Brian Kelly. Alabama exposes the gap that Kelly must work to fill.
🎟 Clemson (-3.5) 🆚 Notre Dame
📍 Notre Dame Stadium
⏰ 7:30 p.m. ET
📺 NBC
💰#GoTigers
What team showed up last week in the Carrier Dome? Notre Dame looked like a completely different team in dispatching the Orange. The orange team it faces this week has bigger, faster, and stronger athletes.

🎟 James Madison 🆚 Louisville (-7.5)
📍 Cardinal Stadium
⏰ 7:30 p.m. ET
📺 ESPNU
💰#GoDukes
Louisville turned Wake Forest over and often last week in the third quarter. Something still doesn't sit right about Scott Satterfield and the Cardinals. James Madison curbs its two-game losing streak and turns the heat back up on Satterfield's seat.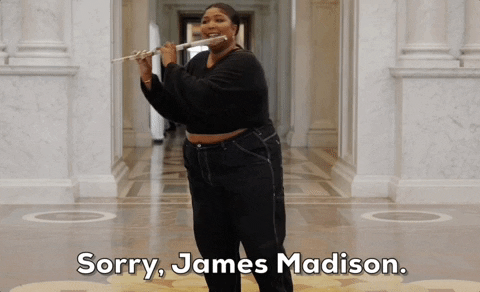 Last week ATS: 3–7
Overall: 34–42–2
Grab your 🍿 and enjoy the games