Poster of the Year 2019!
Staff member
Sports!
Rounds 1 and 2 are Single Elimination, followed by Best of 5 Semifinals and Finals.
1 Player Per Team to Watch
Washington Mystics: Emma Meesseman
Last year, Meesseman became known as Playoff Emma, going from largely ignored to Finals MVP, helping Washington achieve their first WNBA Championship. Starting off in Single Elimination mode means needing to step up quickly.
Connecticut Sun: DeWanna Bonner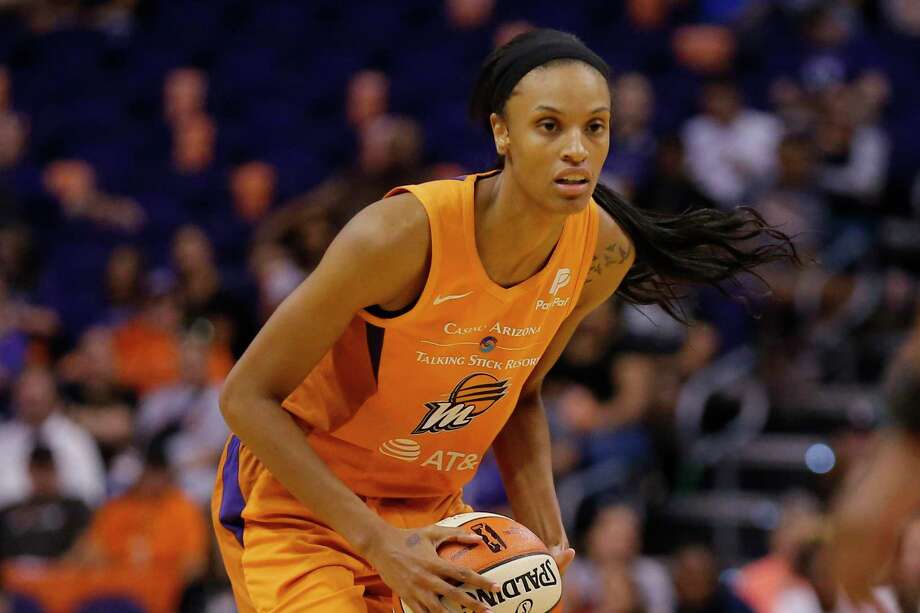 The Pride of Auburn, Bonner is a 3-time All-Star, 6'4", and has a degree in psychology. She can grab the board and make you question yourself afterwards.
Chicago Sky: Courtney Vandersloot
Courtney is challenging Sue Bird for Queen of the Assist, averaging about 10 a game. If you're open or just open enough, she'll get the ball to you whether you're 2nd Gen talent Diamond DeShields, Courtney's wife and teammate, Allie Quigley or anyone else in the proper uniform.
Phoenix Mercury: Diana Taurasi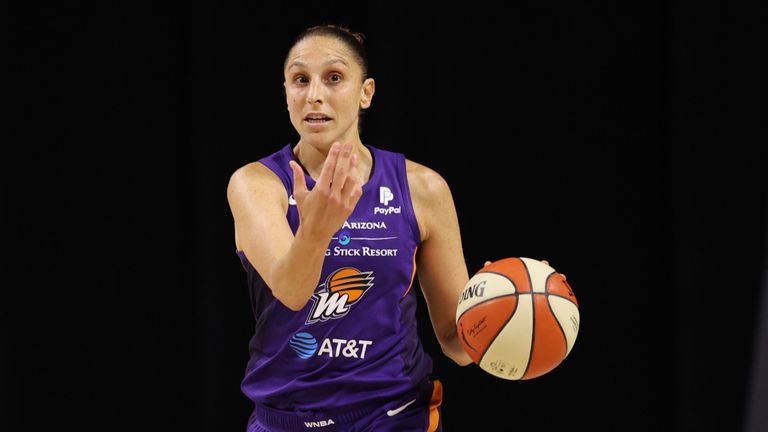 Many of her colleagues agree, the former UConn Husky is the GOAT, the Greatest of All Time in the WNBA. She'll have to start in the 1st Round if she wants to add to her already impressive resume. Dee will also scrap with pretty much anyone during a game or threaten to after one. Well, either that or kiss an opponent. She did do that once.
Minnesota Lynx: Crystal Dangerfield
Much like Rodney Dangerfield, Crystal entered her rookie campaign not getting much respect, but that's changed in a hurry. You'll see no one in the WNBA or possibly any other sport with the heart Crystal has. The Lynx will face the lowest seeded winner of the 1st Round in the Quarterfinals.
Los Angeles Sparks: Candace Parker
Candace has been a force under the board, grabbing about 10 rebounds a game heading into the Postseason. With a pair of NCAA titles, Olympic Gold Medals, 5 Russian National League titles, a EuroLeague Championship, and a WNBA one from 2016, Candace is used to being in Championship form. The Sparks will get the lowest seeded winner of the 1st Round in the Quarterfinals.
Seattle Storm: Jewell Loyd
Jewell has something to prove, especially this year after receiving some shade from Muffet McGraw, Loyd's head coach at Notre Dame. McGraw wasn't interested in Jewell leaving the Fighting Irish early to play professionally. Jewell went anyway and judging from the now retired coach's Twitter, there are still some hard feelings about that. When talking about players she had coached who were in the WNBA and how good they were doing, Muffet quite noticeably snubbed Jewell and fans noticed. It helps to be surrounded by a deep roster, chock full of talent, but Jewell shines in her own right. The Storm will face the highest seeded team to emerge from the Quarterfinals in the Semifinals.
Las Vegas Aces: A'ja Wilson
A'ja won an NCAA National Championship with South Carolina and now she wants a WNBA title to go along with it. She's been a key factor in the Aces being the top scoring team in the league heading into the Playoffs. Las Vegas gets the lowest seeded Quarterfinals winner in the Semifinals.
The Playoffs start Tuesday. That's tomorrow as of my posting this.
Last edited: