This year's Egg Bowl is typical of so many others: a meeting between two teams somewhere in the neighborhood of .500, with one team playing the spoiler and the other eyeing either the Liberty or Birmingham Bowl.
When it comes to coaching, both Ole Miss and MSU find themselves at a crossroads. There is little room for error in today's environment. The expectations for a Power 5 coach are clear: win the "must win" games, be competitive in the rest, and show progress. Many things can expedite the process of firing a head coach, though. Can both coaches finish this season with their jobs, or will this bitter rivalry game send someone packing?
Ole Miss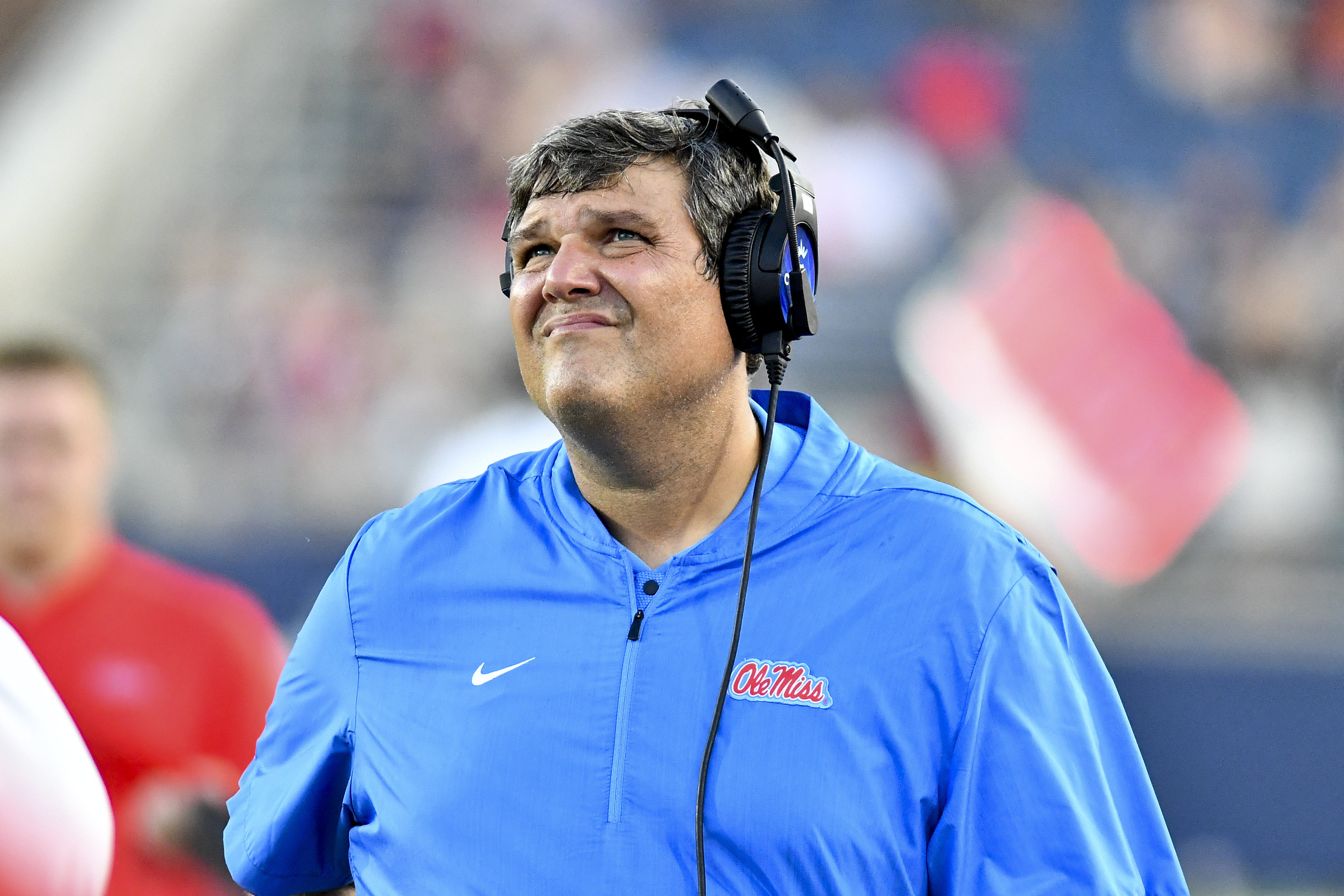 Matt Luke is in a unique situation. After finishing 6-6 as interim head coach, he was officially given the reigns in November 2017. The 2018 season was a major letdown, but an understandable one. Ole Miss, with limited scholarships and serving its second year bowl ban, limped to a 5-7 finish with just one conference win over Arkansas. Matt Luke hired new coordinators and finished with a talented enough recruiting class to buy himself another year. This season has been eerily similar. Going into the final week of the year, the Rebels are sitting at 4-7, with a lone conference win over – you guessed it – Arkansas.
While Ole Miss has been competitive in most every game this year, fans are asking, "What creative way can we find to lose this week?" From using his last timeout while Cal was punting late in the 4th quarter, to kicking a 50-yard FG two minutes before half at Texas A&M with shaky kicker Luke Logan, Matt Luke has almost single-handedly lost 5 games this season. It sounds laughable to say Ole Miss could be sitting at 9-2 right now, but every game besides Alabama and LSU has been within the Rebels' grasp.
According to Football Scoop, the Ole Miss administration intends to keep Matt Luke. This is likely due to the $9.6 million buyout if he is let go after this season, along with the fact that Ole Miss does not currently have an athletic director. The myriad of instabilities surrounding the program may allow Luke to survive this season, but he is far from safe in the long run.
Seat Verdict:

Warm
Mississippi State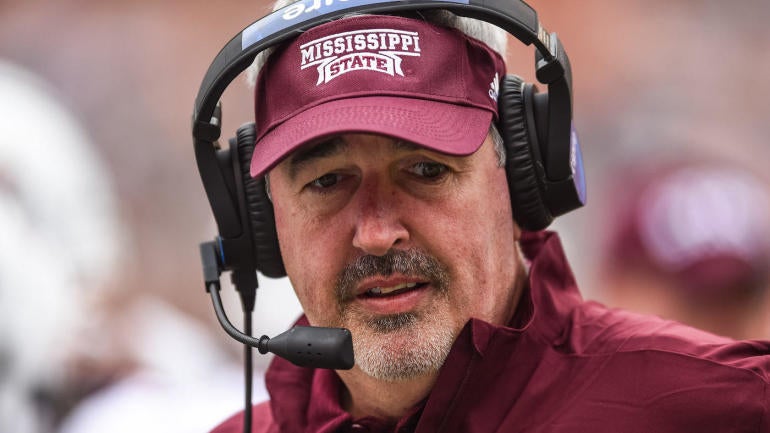 On the other sideline stands Joe Moorhead, the second year head coach for Mississippi State. With no previous Power 5 head coaching experience, State fans didn't know what to expect after Dan Mullen left for Florida. Moorhead inherited perhaps the most talented defense in MSU history, finishing the 2018 season 2nd in the nation in points allowed and 1st in yards allowed. The 2019 draft claimed 3 MSU defensive players in the first round. Despite this, the Bulldogs went 8-5 with an upset loss to Iowa in the Outback Bowl. The Bulldog defense currently sits at 91st in the nation in points allowed per game.
The offense has not fared much better. Highly-touted RB Kylin Hill ran for just 114 yards against Alabama, LSU, and Auburn – combined. QB play has been far from consistent, as senior transfer Tommy Stevens, dealing with a shoulder injury for the majority of the season, has shared snaps with freshman Garrett Shrader. Moorhead's success as an OC with Penn State has not transferred to the SEC, and the Bulldogs have struggled to put up points against top opponents. The QB tandem currently ranks 110th in the nation in passing yards. All signs currently point to the MSU program trending downward. With a loss to Ole Miss on Thanksgiving, expect Mississippi State to move on from Joe Moorhead.
Seat Verdict: Hot