Last night, there was no need for a Florida State fan to watch the unveiling of the CFP Top 25 – , it wasn't like our beloved Noles were going to crack it. Some Seminoles may have watched because they love college football, or maybe to brush up on the competition. With Boston College cracking the Top 25, and NCSU somehow staying, in the Seminoles have the hardest schedule to finish the season. Four games against four ranked opponents. Somehow, the 'Noles are going to have to find two wins if they want to make it to a bowl game for the 37th straight season. So who are our opponents, and how are they doing?
#21 North Carolina State 5-2 (2-2)
Strength of Schedule Rank: 24
S&P+ Rank: 35
Off. S&P+ Rank: 31
Def. S&P+ Rank: 49
Special Teams S&P+ Rank: 119
North Carolina State, similar to Florida State, is limping into this game. Both have taken blowout losses to Clemson and lost to Syracuse. Veteran quarterback Ryan Finley will give the Seminoles problems with short, quick passing to break FSU's man coverage. The quick release from Finley is deadly – he has only been sacked four times this season, tops in the nation.
#4 Notre Dame 8-0
Strength of Schedule Rank: 55
S&P+ Rank: 6
Off. S&P+ Rank: 34
Def. S&P+ Rank: 6
Special Teams S&P+ Rank: 56
We should definitely not be afraid of the Irish's #4 ranking or their 8-0 record. While they are a solid ball club this year, they are not Clemson-level good. This Notre Dame team has struggled against the likes of Vanderbilt and Pittsburgh and tends to play to their level of competition. There is a chance to pull an upset here, but the message of disciplined play must stick.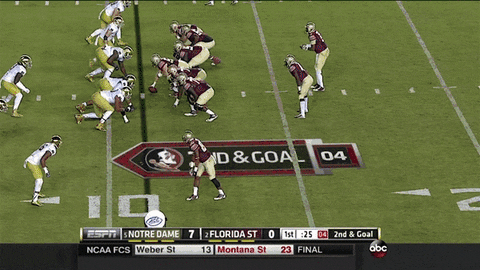 #22 Boston College 6-2 (3-1)
Strength of Schedule Rank: 69
S&P+ Rank: 38
Off. S&P+ Rank: 69
Def. S&P+ Rank: 32
Special Teams S&P+ Rank: 88
Boston College is quietly sitting at a 6-2 record and have earned their spot in the top 25. This is a team that plays right into our strength – run defense. The team remembers what happened against BC last season, and the lesson against Clemson should help with that as well.
#11 Florida 6-2 (4-2)
Strength of Schedule Rank: 17
S&P+ Rank: 18
Off. S&P+ Rank: 36
Def. S&P+ Rank: 26
Special Teams S&P+ Rank: 9
This game is a rivalry game and FSU will be ready for it. I will save the elaboration for this game later on. For now, enjoy these GIFs.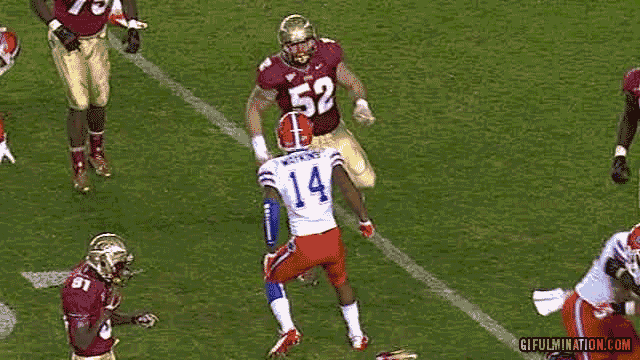 Join our Florida State Group Chat
CLICK HERE TO JOIN OUR FREE FSU GROUP CHAT ON THE DISCORD APP!