There has been no bigger thorn in the Seminole side than the North Carolina State Wolfpack. The overall series record against NCSU is 25-12, but the losses have been painful. When most Seminole fans hear "NC State," it usually has a negative connotation to it, but today, we focus on the times we've beat the 'Pack. So check out the list below of memorable wins against the Wolfpack of North Carolina State.
2014 Florida State 56 NC State 41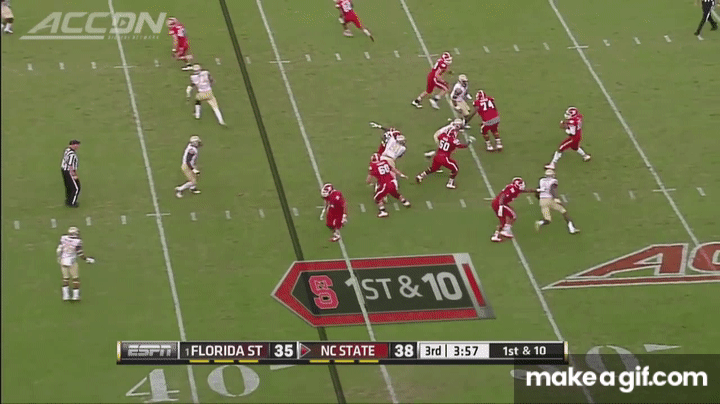 The 2014 Florida State team had a flair for the dramatic, led by Heisman-winning quarterback Jameis Winston. This game featured two future NFL quarterbacks – Winston and Jacoby Brissett. The Wolfpack lead this game 24-7 at the end the first quarter, but the Seminoles, led by Winston's 365 passing yards, went on to score seven touchdowns over the next three quarters. This wasn't the first, nor would it be the last time that FSU would come back and win, but a road win in Raleigh is never something to overlook.
2013 Florida State 49 NC State 17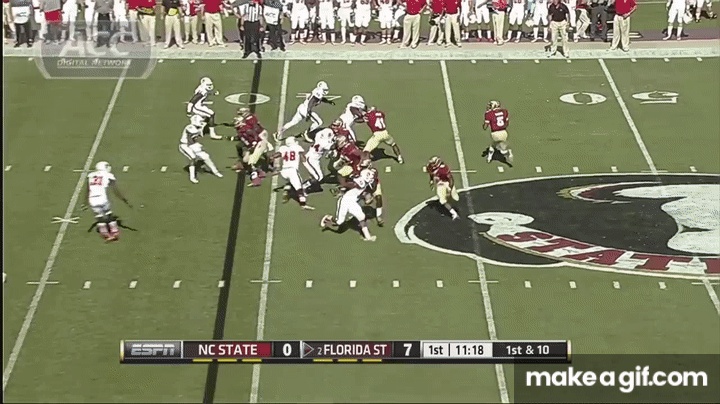 We all know how special the 2013 national championship team was. This game is memorable due to the absolute domination. If there was ever a game where 100+ points could've been scored for the 'Noles, this could have been it. After the first quarter the score was 35-0, and at half time it was 42-0. The 'Pack was lucky that the Seminoles stepped off the gas pedal in the middle of the second quarter.
2009 Florida State 45 NC State 42
This was Bobby Bowden's last season, and Jimbo Fisher was Offensive Coordinator. Florida State was mediocre in the 2009 season due to a distinct lack of defense, but the production of QB Christian Ponder kept the team in many games. This was a back-and-forth game that went down to the last drive, ending with defensive back Jamie Robinson's interception of future Seahawk Russell Wilson in the end zone. The player of the game for FSU was Jermaine Thomas, who rushed for 180 yards.
1999 Florida State 42 NC State 11
This game is special to every Seminole fan. NC State had given FSU its second-ever ACC loss the prior year, and FSU wanted to send the Wolfpack back to Raleigh with their tails between their legs. This game was dominated by Seminole legend Peter Warrick and the 'Noles stifling defense. The 1999 National Championship team was out to prove themselves as a dynasty, and would accomplish that with a Wire-to-Wire National Championship.
Join our Florida State Group Chat
CLICK HERE TO JOIN OUR FREE FSU GROUP CHAT ON THE DISCORD APP!