Head coach Jim Harbaugh was brought back as "The Savior" of the Michigan Wolverines.
Wolverines fans celebrated the hire and knew that team was going to be led by a true "Michigan Man." The hype went so far, that Harbaugh famously asked in 2016, "Who's got it better than us?"

Heading into the 2021 season, the answer to that question was a lot of teams. Harbaugh's first six years in Ann Arbor were good, but never really great.
He won 10 games in three of his first six seasons, winning eight, nine, and two the other three seasons.
His highest finish was third in the Big Ten East, arguably the nation's second-strongest conference in the country. He also added a fourth- and fifth-place finish.
Michigan was 1–4 in bowl games.
The program reached its bottom in 2020. Michigan was a miserable 2–4 on the season and had to cancel its rivalry finale against Ohio State due to COVID-19 protocols.
Time to move on?
Many in the Michigan fan base wondered if it was time for Athletics Director Ward Manuel to move on from Harbaugh. Instead, Manuel and Harbaugh worked out an unusual deal.
Harbaugh agreed to cut his salary in half and bet on himself for the 2021 season. This time, it worked (unlike what happened this season in Lincoln…).
The 2021 season was the spark that Harbaugh and the Wolverines needed. Since that time, the team has finally played like the one promised and expected when Harbaugh was hired in 2015.
2021 Redemption
Harbaugh came into "The Game" last November 0–5 all-time against the Buckeyes. The Wolverines came out from the jump and dominated Ohio State, 42–27. The Wolverines racked up 297 yards rushing in their defeat of Ohio State.
That's four (4) TDs for Hassan Haskins. 🙌

No. 5 @UMichFootball goes back up two scores on No. 2 Ohio State. pic.twitter.com/UG5PHtN2pr

— Big Ten Network (@BigTenNetwork) November 27, 2021
Michigan seized that momentum and played in Indianapolis for the first time in the Big Ten Championship against Iowa. The Wolverines dispatched the Hawkeyes 42–3 to win their first Big Ten title in 17 years.
An Uncertain Offseason
The 2022 offseason brought uncertainty to Wolverine fans. The biggest question was about Harbaugh's future.
Harbaugh had bet on himself in 2021 and won. Would he sign a large contract extension or would he take his talents back to the NFL?
It appeared he was on his way out. Harbaugh made the odd choice of interviewing for the Minnesota Vikings job on National Signing Day in February.
Jim Harbaugh once made National Signing Day a Michigan spectacle. Now he's interviewing with the Vikings. The NFL is his future. If not in Minnesota, then likely somewhere. At least he isn't hiding it. https://t.co/vyxvxlR1KS

— Dan Wetzel (@DanWetzel) February 2, 2022
This was a tough look. A head coach was openly interviewing for another job on a day where coaches are supposed to be welcoming newcomers who will represent the university for the next four to five years.
Harbaugh did not get the Vikings job and instead signed a new contract to remain at Michigan. Where some fan bases may have been irate or felt betrayed, Harbaugh was welcomed back with open arms by the Michigan administration and fan base.
Jim Harbaugh called Michigan to inform the school that, despite interviewing with the Vikings today, he will be returning to school for the 2022 season, sources tell ESPN. Michigan was, in the words of one source, "elated" to get Harbaugh's decision.

— Adam Schefter (@AdamSchefter) February 3, 2022
2022: Let the Good Roll
Michigan again has everything in front of it in 2022. The Wolverines are currently undefeated and control their path to another Big Ten championship. Their non-conference schedule was weak and doesn't look like it will improve much in 2023.
This is comically easy. https://t.co/a5ifISeZBH

— Stewart Mandel (@slmandel) October 26, 2022
That's OK though. As long as Michigan continues to win, the College Football Playoff Selection Committee will award the "0″ in the loss column. The Wolverines should be favored and probably by double digits in four of their final five games.
Michigan State has long been a thorn in Harbaugh's side, but the Wolverines should be too talented to be worried about the Spartans, Rutgers, or Nebraska. Illinois should be an interesting game.
Head coach Bret Bielema has the Fighting Illini at 6–1 with their sights set on a Big Ten West title. Again, the Michigan talent should be able to wear down the Illini. That leads to "The Game" on Nov. 26.
Harbaugh and the Wolverines were feeling great after last year. Should Michigan win a second straight over the rival Buckeyes — this time at the Horseshoe — then Harbaugh really can ask, "who's got it better than us?"
📊 Stat of the Week: Big Ten West Goes Coastal?
Here's the Big Ten West 7-Way tie scenario with 4-8 Northwestern winning the Big Ten West. It involves Northwestern going 1-8 then rattling off three straight wins. Enjoy!!!

Green = Win
Red = Loss. pic.twitter.com/3e87cgndhg

— Sickos Committee (@SickosCommittee) October 24, 2022
It's hard not to love the Sickos Committee. It turns out that there is a way to get Northwestern to win the Big Ten West and break a 7-way tie for the top spot. This would even make the ACC Coastal blush.
The Big Ten announced this week that 2023 will be the final year for divisions. Once USC and UCLA come in 2024, the league will go to some new format or pods.
You have to wonder when or if any of the current seven from the West will make a Big Ten Championship game again. The line has to form behind the Buckeyes, Wolverines, USC, and more than likely, Penn State.
Picks of the Week
Our picks were rough last week. Maybe going with gut isn't the right path. It's like golf — those few wins keep bringing you back.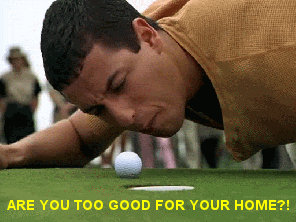 The first contest below is set for Friday. The rest will take place on Saturday.
🎟 Lousiana Tech (-6.5) 🆚 Florida International
📍 FIU Football Stadium
⏰ 8 p.m. ET
📺 CBSSN
💰#EverLoyalBe
The best thing FIU has going for it was the Miami Vice-themed field. Don Johnson isn't coming to save them against Sonny Cumbie and the Bulldogs.
🎟 Ohio State (-15.5) 🆚 Penn State
📍 Beaver Stadium
⏰ 12 p.m. ET
📺 FOX
💰#Buckeyes
Penn State is mad about not being able to have a "White-Out" for the "Big Noon Kickoff." Ohio State will provide a number of other reasons.
🎟 TCU (-7.5) 🆚 West Virginia
📍 Milan Puskar Stadium
⏰ 12 p.m. ET
📺 ESPN
💰#GoFrogs
TCU keeps finding that second-half magic after spotting their opponent's big first-half leads. West Virginia's struggles continue.
🎟 Notre Dame 🆚 Syracuse (-2.5)
📍 Carrier Dome
⏰ 12 p.m. ET
📺 ABC
💰#GoCuse
Gary Gait brought in an impressive freshman class this season…Sorry, wrong sport. Notre Dame owns the Orange in lacrosse. Not so much on the gridiron Saturday.
🎟 Florida 🆚 Georgia (-22.5)
📍 TIAA Bank Field
⏰ 3:30 p.m. ET
📺 CBS
💰#GoDawgs
"Make 'em never want to play again." Georgia head coach Kirby Smart had a "motivating" speech last year for the Bulldogs against the Gators. That message continues at the World's Large Outdoor Cocktail Party. P.S. Can we move this game on campus?
🎟 Oklahoma State 🆚 Kansas State(-1.5)
📍 Bill Snyder Family Stadium
⏰ 3:30 p.m. ET
📺 FOX
💰#GoPokes
The Cowboys found a way to avoid penalties and a loss last week against Texas. K-State blew an 18-point lead and got beat up by TCU. Head coach Mike Gundy and the Pokes keep their hopes of returning to Arlington alive.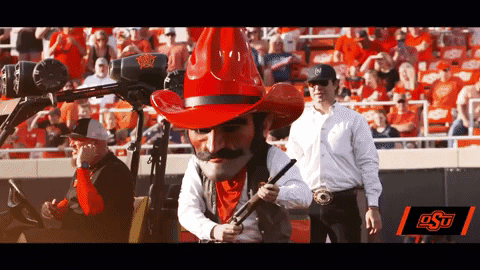 🎟 Kentucky 🆚 Tennessee (-12.5)
📍 Neyland Stadium
⏰ 7 p.m. ET
📺 ESPN
💰#RockyTop
Are you afraid of the dark? Kentucky should be. Trick-or-treat. The Volunteers are going dark mode.
🎟 Michigan State 🆚 Michigan (-22)
📍 Michigan Stadium
⏰ 7:30 p.m. ET
📺 ABC
💰#GoBlue
Harbaugh has struggled against Michigan State. He is 3–4 against the Spartans and 0–2 since Mel Tucker took over in East Lansing. He takes the Spartans to deep water this year.
🎟 Ole Miss (-2.5) 🆚 Texas A&M
📍 Kyle Field
⏰ 7:30 p.m. ET
📺 SEC Network
💰#ComeToTheSip
Ole Miss disappeared on offense and defense after a fast first-half start against LSU last week. Texas A&M season has gone up in smoke (allegedly). Players are being suspended and entering the transfer portal en masse. Lane Kiffin gets revenge for last year's loss to Jimbo Fisher.
🎟 Baylor 🆚 Texas Tech(-2.5)
📍 AT&T Stadium
⏰ 7:30 p.m. ET
📺 ESPN2
💰#WreckEm
Last year, Texas Tech head coach Joey Maguire was on Dave Aranda's Baylor staff. This year, he welcomes Aranda to West Texas. Maguire teaches his old boss a few tricks.
Last week ATS: 3–7
Overall: 31–45–2
Grab your 🍿 and enjoy the games!