Photo courtesy of Alabama athletics
Although the calendar may read only July, it is never too early to take a look at some of the best gunslingers our game has to offer.
For five days, we've been counting down the best quarterbacks in college football. We've reached the final piece in our series.
Here's a look back on the previous four:
Nos. 9-10
Nos. 7-8
Nos. 5-6
Nos. 3-4
We cap the list by looking at the nation's top two quarterbacks. Without further ado, here they are:
2. C.J. Stroud, Ohio State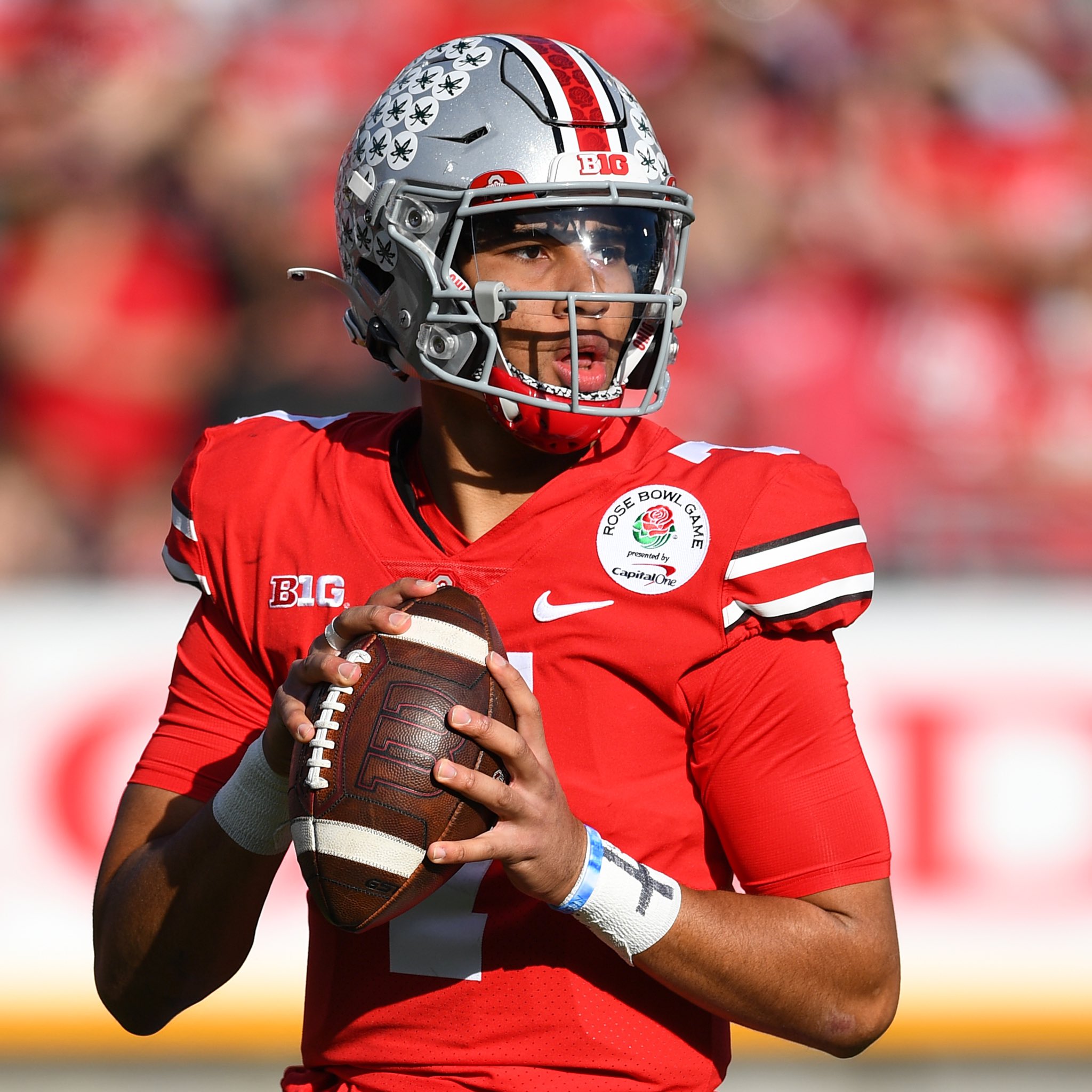 Photo courtesy of Ohio State athletics
After three mediocre starts to begin his collegiate career, many were quick to write off the talent of C.J. Stroud. The highly-touted recruit from Rancho Cucamonga, Calif. was said to have lacked poise, composure and the "it factor." What transpired over the next 10 weeks, however, may just be the best quarterback play in the history of Ohio State football.
Stroud started to find his groove, master his touch, and began to build a swagger and confidence that could not be matched. During a road game against Rutgers, Stroud passed for 330 yards, five touchdowns and no interceptions.
The following week in Columbus, Stroud torched Maryland for 406 yards, five more touchdowns and no picks. In late November, Stroud, who had completely hit his stride, went sicko mode against No. 7 Michigan State, going 32-for-35 for 432 yards and six touchdowns. Again, he didn't throw a pick.
Stroud was on a level of his own and could not be stopped. In the Rose Bowl, Stroud threw for a record-breaking 573 yards to go along with six more touchdown passes. He ultimately finished with 44 for the year.
CJ STROUD AT THE HALF 🤯

29/31
393 YDS
6 TD (ties school single game record)
0 INT

Ohio State up 49-0 on Michigan State 🔥 (via @BigTenNetwork)

— Overtime (@overtime) November 20, 2021
Stroud would go on to finish fourth in the Heisman voting. With a better start to the season, however, Stroud may have made a better case for winning it. With wideouts Jaxon Smith-Njigba and Marvin Harrison Jr. back, Stroud has the potential to have a season that will live in Ohio State lore.
1. Bryce Young, Alabama
Was there ever any doubt? The king of our list is none other than reigning Heisman winner Bryce Young. Young, a sophomore from Pasadena, Calif. is what one might describe as your picture perfect quarterback.
If you were to create the perfect quarterback on a video game, he would turn out to be Young.
Young has an above average arm, is accurate inside and outside of the pocket, has a high football IQ, an incredible ability to read defensive schemes and is absolutely gifted when it comes to putting touch on the deep ball. Last season, Alabama went 13-2, won the SEC and finished a victory shy of yet another national championship.
As for Young, he had a season for the ages, throwing for 4,872 yards, 47 touchdowns and seven interceptions. That was coupled with a completion percentage of 66.9, a QBR of 87.6 and nearly nine yards per pass attempt.
Young was so good in fact, that he had 10 games with more than 300 yards passing, two games with more than 400 yards and one 500-yard game. When all was said and done, Young ran away with the Heisman Trophy, receiving 684 of the possible 875 first-place votes.
421 pass yards (SEC Championship Game record)

40 rush yards

4 total TD

Bryce Young put on a SHOW. pic.twitter.com/kNmmNZCdE4

— CBS Sports (@CBSSports) December 5, 2021
With yet another massive Nick Saban recruiting class coming in, which features more athletic whiteouts than one can count, expect Young to not only mimic his success from a year ago, but become just the second player to repeat as the Heisman winner.