There is no doubt within the southeastern United States that College Football is KING! College Football to the population of the southeast United States is similar to what liver is to Brian Johnson. With college football being King you really do not have much time to show you are worthy of a head coaching job in the southeast. I was going to write just about the SEC, but since the ACC overlaps in geographical footprint I decided to include them as well.
Right now between the two conferences, they will be welcoming four different head coaches. Specifically the teams of Auburn, Georgia Tech, Louisville, and Mississippi State. With the remainder of December and entering January there may be a few more. So let's grade the new ACC and SEC hires, and see what everyone is looking at.
Auburn Hugh Freeze
Grade: B
You could make a whole article about Freeze's situation off the field, but today this will not be the place. As a straight football hire, it is pretty solid. The man has won games on the gridiron everywhere he has been from the NAIA to the SEC. He is one of the few coaches that have beat Nick Saban in back to back seasons. He then reignited his career at Liberty after issues at Ole Miss. During his tenure at the Flames he won 8+ games each of his four seasons.
Do I think Freeze can win big time at Auburn? Yes. Do I think he could bring in major recruits to The Plains? Yes. Do I think he could compete with Alabama year in and year out? Yes. I do worry that he may not be the long term guy that Auburn fans think he will be. It will be interesting to see if he can keep outside antics from distracting success on the gridiron. There's a reason why the Auburn administration has control of his social media.
Georgia Tech Brent Key
Grade: B–
With the situation Georgia Tech is in they needed one of their own to take the reigns, someone that truly loves Georgia Tech. After the fanbase was let down by the Collins era, it needed someone they could love and buy into. I understand emotions don't make great hires but this was a necessity for the fanbase. Relief was needed, it was needed by someone who has played at Georgia Tech. Someone who loves Tech and will do whatever it takes to bring them back to success. Jamey Chadwell, Bill O'Brien, Willie Fritz or anyone else would not have hit the same as the Key hire did.
Out of all the options Tech had, this was the best one to make. Let's not forget Key led the Jackets to a 4-4 record as the headman this season when all felt lost.
Louisville Jeff Brohm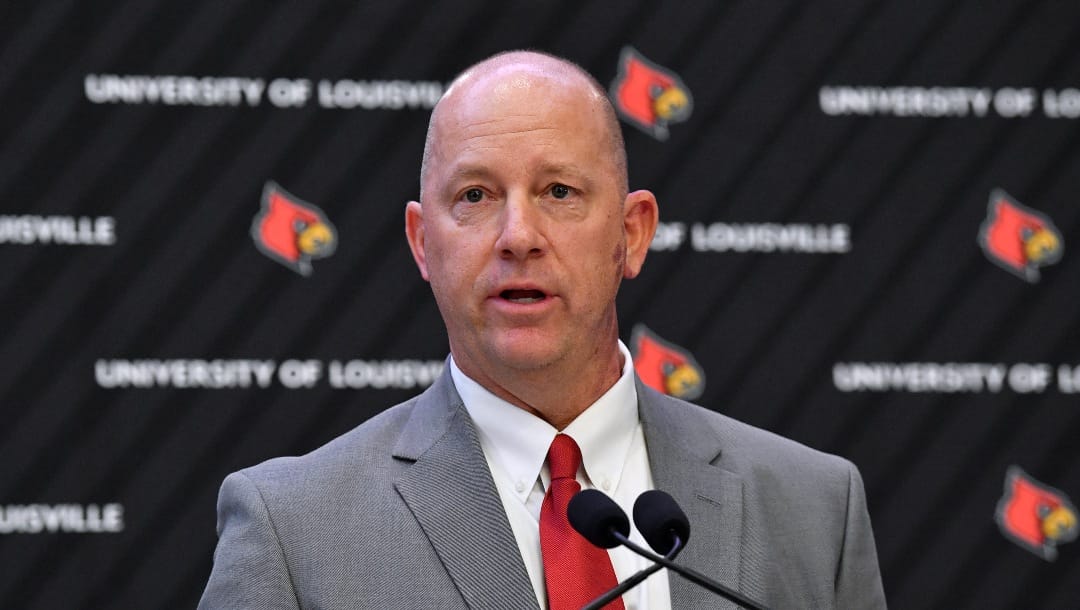 Grade: A-
Former Louisville QB Jeff Brohm is crossing the border south and coming home. Brohm is leaving Purdue with a Big Ten West Championship and two bowl victories. With the disappointment of the Satterfield era, Louisville fans have to be stoked to get a new start, especially when it is one of their own. Brohm brings an innovative offensive style which could bring the Cardinals as serious contenders in the ACC again.
Mississippi State Zach Arnett
Grade: B+
As far as execution of the hire it's an A+ to me. With the tragic passing of Mike Leach, I thought the Mississippi State administration handled this well. People forget that Arnett has been a high coveted defensive coordinator all across college football. He was pursued by many in the SEC.
Looking forward to how Arnett makes his own path with the imprints Leach has made on this program.
$750 With Fifth Quarter and Bovada
With Bowl Game season fully underway, there are real opportunities to make serious cash all month of December. If you feel like you are an expert against the spread, I would take a serious look at Bovada. Our friends at Bovada want to give you a $750 Welcome Bonus when you sign up using our link (Click Anywhere). Happy betting season, and let us know when you WIN!