9. Washington-Grizzly Stadium (Week 12)
Photo courtesy of Montana athletics
In our wildest dreams, we never thought an FCS school would make a top-10 list of anything — much less the top 10 atmospheres of the year.
With that said, seeing the images from Missoula and there was no way this atmosphere could be kept off this list.
8. Camp Randall Stadium (Week 1)

Photo courtesy of Wisconsin athletics 
Have you ever waited two years to do anything in your life? How about having to wait two years to jump around with over 80,000 of your closest friends?
7. Nippert Stadium (Conference Championship Week)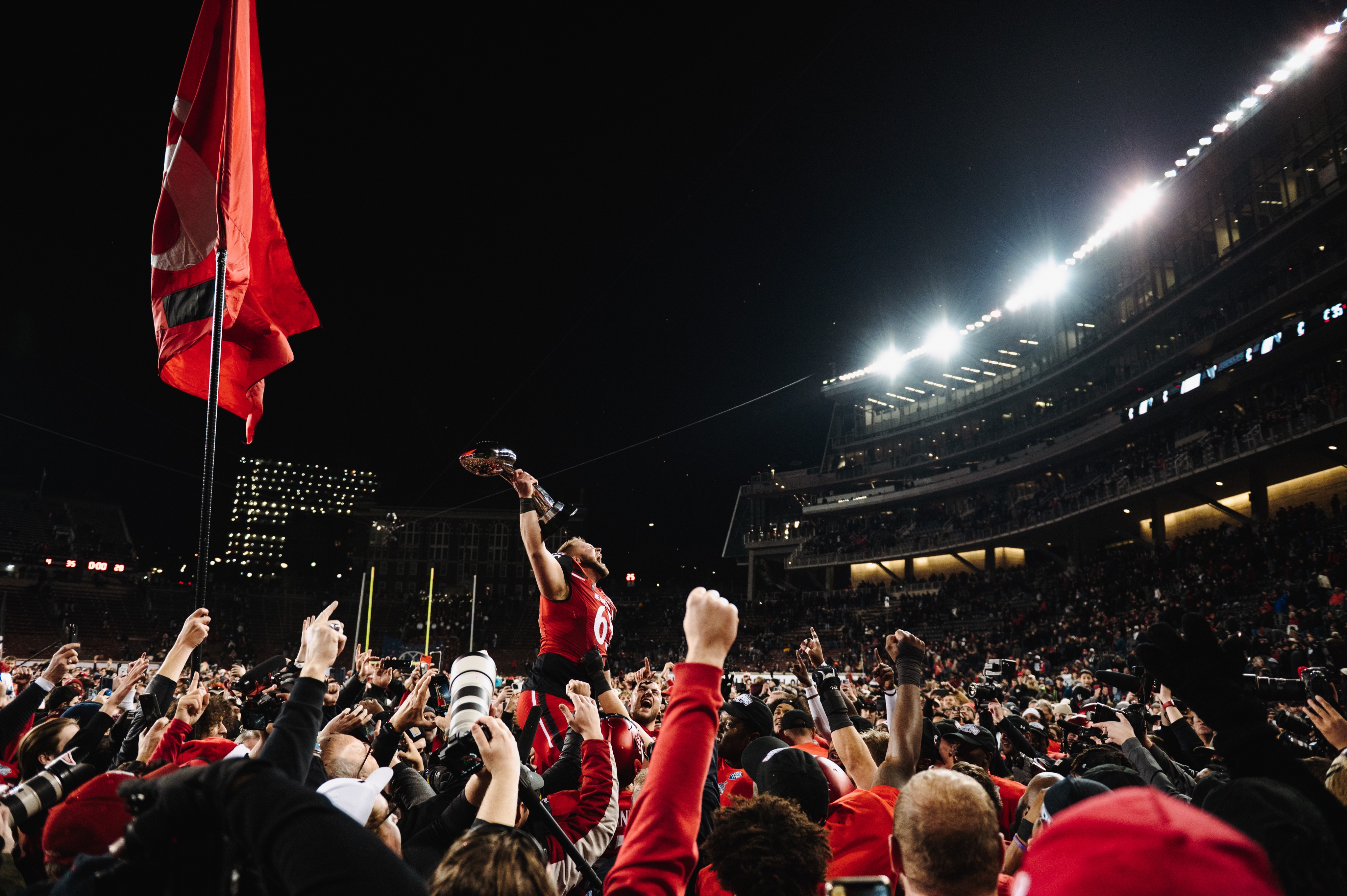 Photo courtesy of Cincinnati Athletics
We're history buffs…..sue us.
6. Jordan-Hare Stadium (Week 13)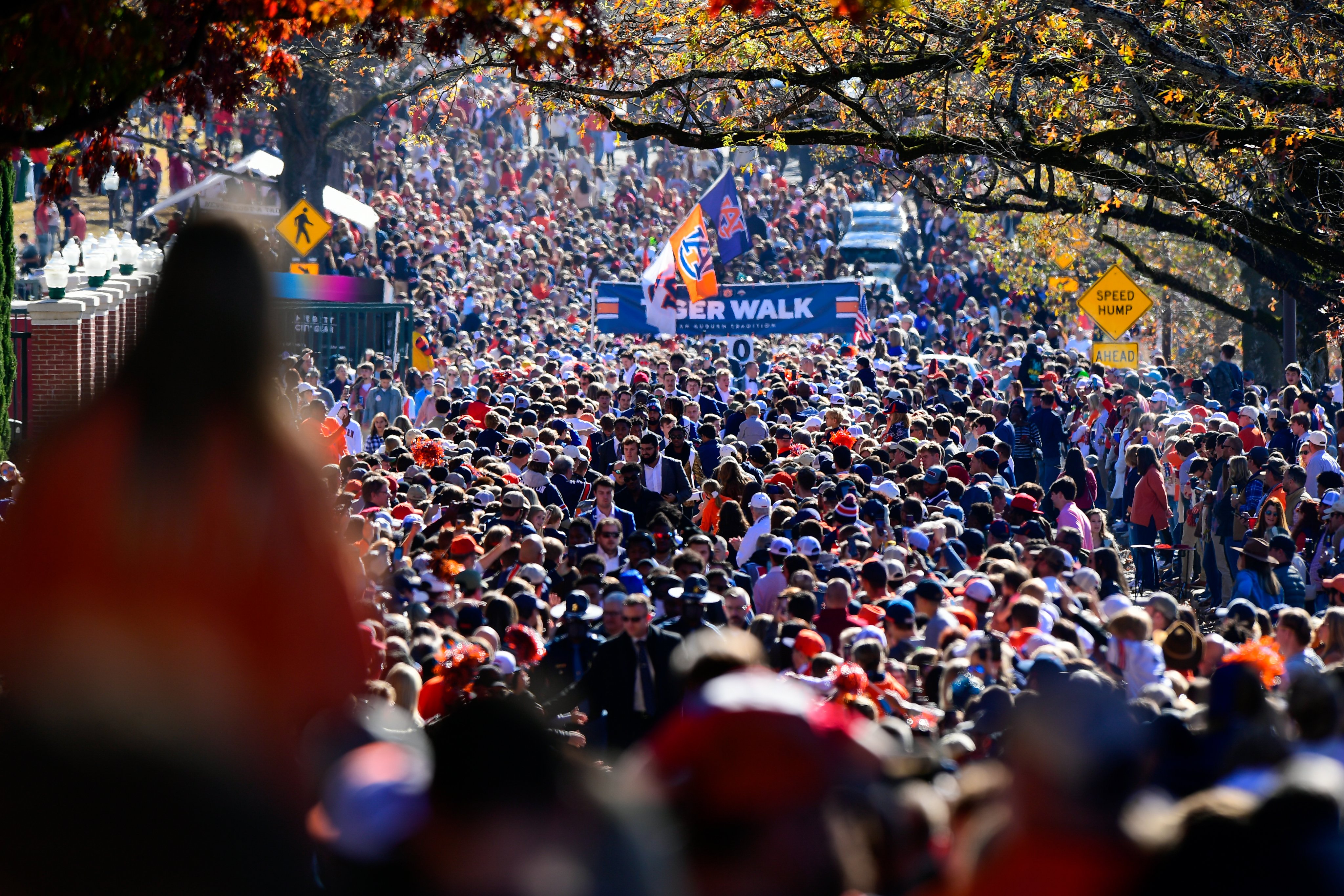 Photo courtesy of Auburn Athletics
There are about five games every college football fan must go to before he or she dies. The Iron Bowl may be at the top of that list.
5. Ohio Stadium (Week 9)
Photo credit: @_macshanklin/Ohio State athletics
As the great Woody Hayes once said, "The height of human desire is what wins, whether it's on Normandy Beach or in Ohio Stadium."
4. Kyle Field (Week 6)

Photo courtesy of Texas A&M athletics
When you beat Alabama, it is special, but when you beat the Crimson Tide in front of 102,000 people, it becomes a night you never forget.
3. Michigan Stadium (Week 13)
Photo courtesy of Michigan athletics
If you were to say at the beginning of the year that Michigan would go on to beat Wisconsin, Penn State and Ohio State, in addition to winning its first-ever Big Ten Championship game and making its first-ever College Football Playoff, one might suggest you check into an insane asylum. Yet, here we are.
The season-defining moment came on a cold and snowy Saturday afternoon in Ann Arbor.
2. Neyland Stadium (Week 7)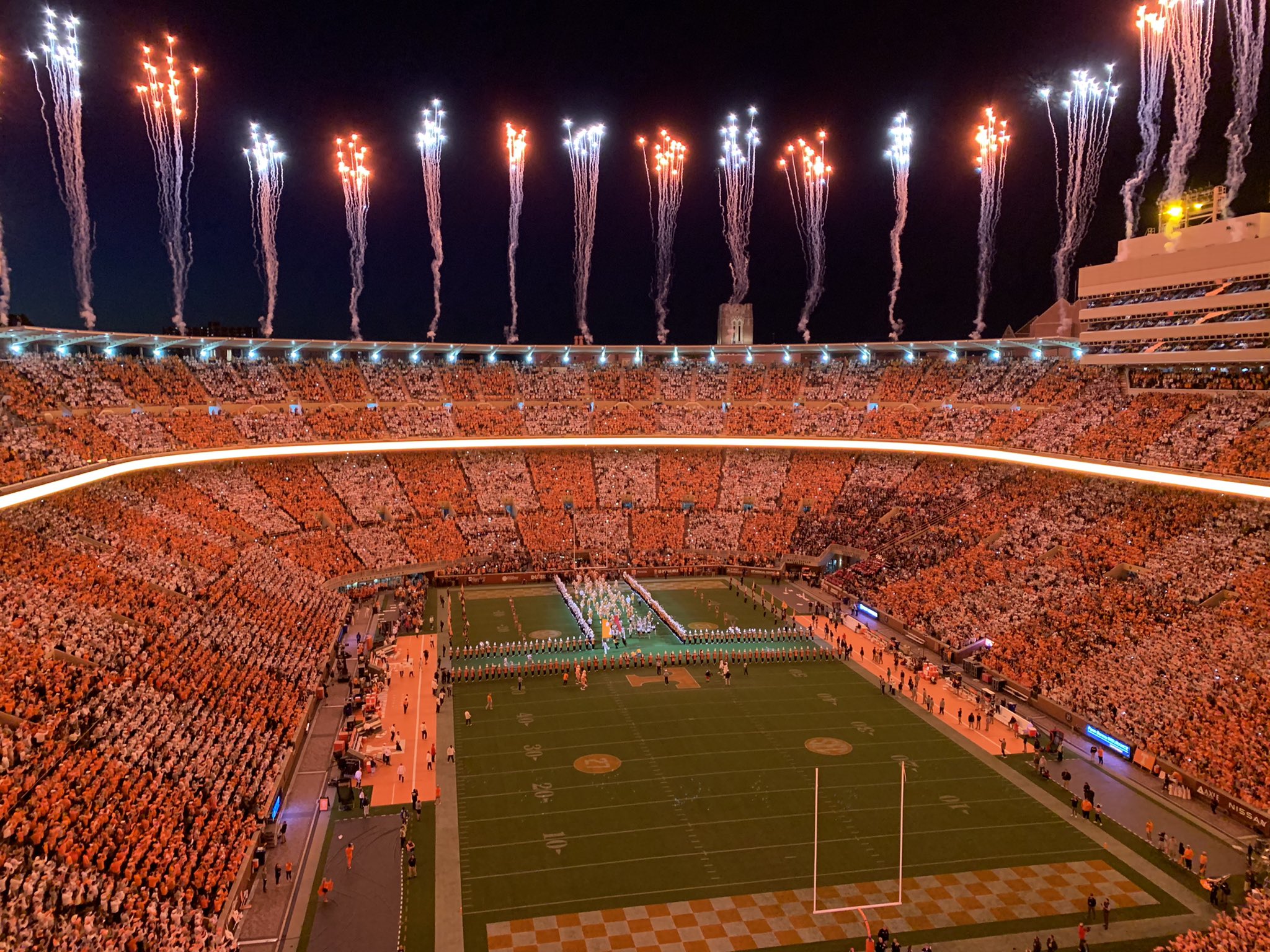 Photo credit: Swagger of Tennessee
Are we still pissed off about how this game ended? Absolutely.
But we have come to terms with the fact that this one will go down as one of the greatest Saturday nights atmosphere-wise in the history of college football.
https://twitter.com/CasonAllen14/status/1449869511943933961?s=20
1. Beaver Stadium (Week 3)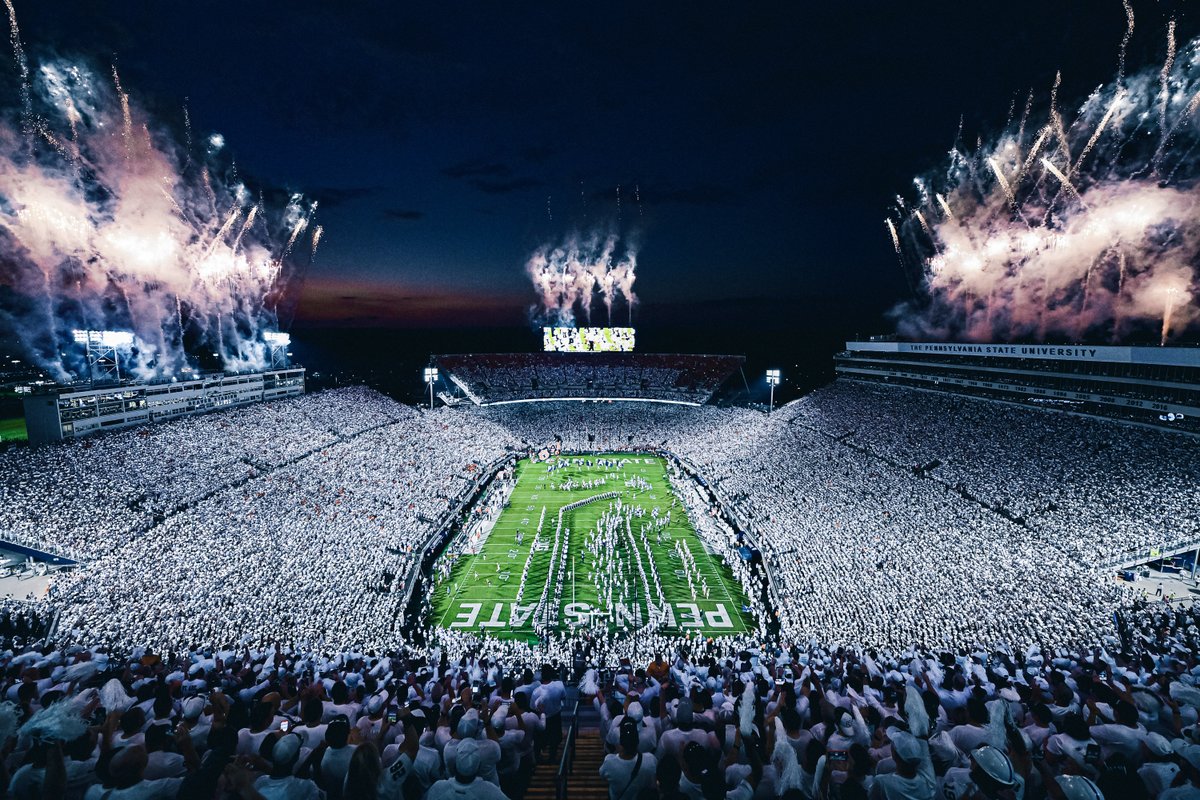 Photo By: Penn State athletics
The Penn State "whiteout" game is the best tradition in sports. End of discussion.