Photo courtesy of Michigan athletics
In the season finale of our top five atmospheres of the week, we take a look back on the sights and sounds of some of college football's most spirited rivalries.
Here we go.
One last time:
Honorable Mention – Bobby Dodd Stadium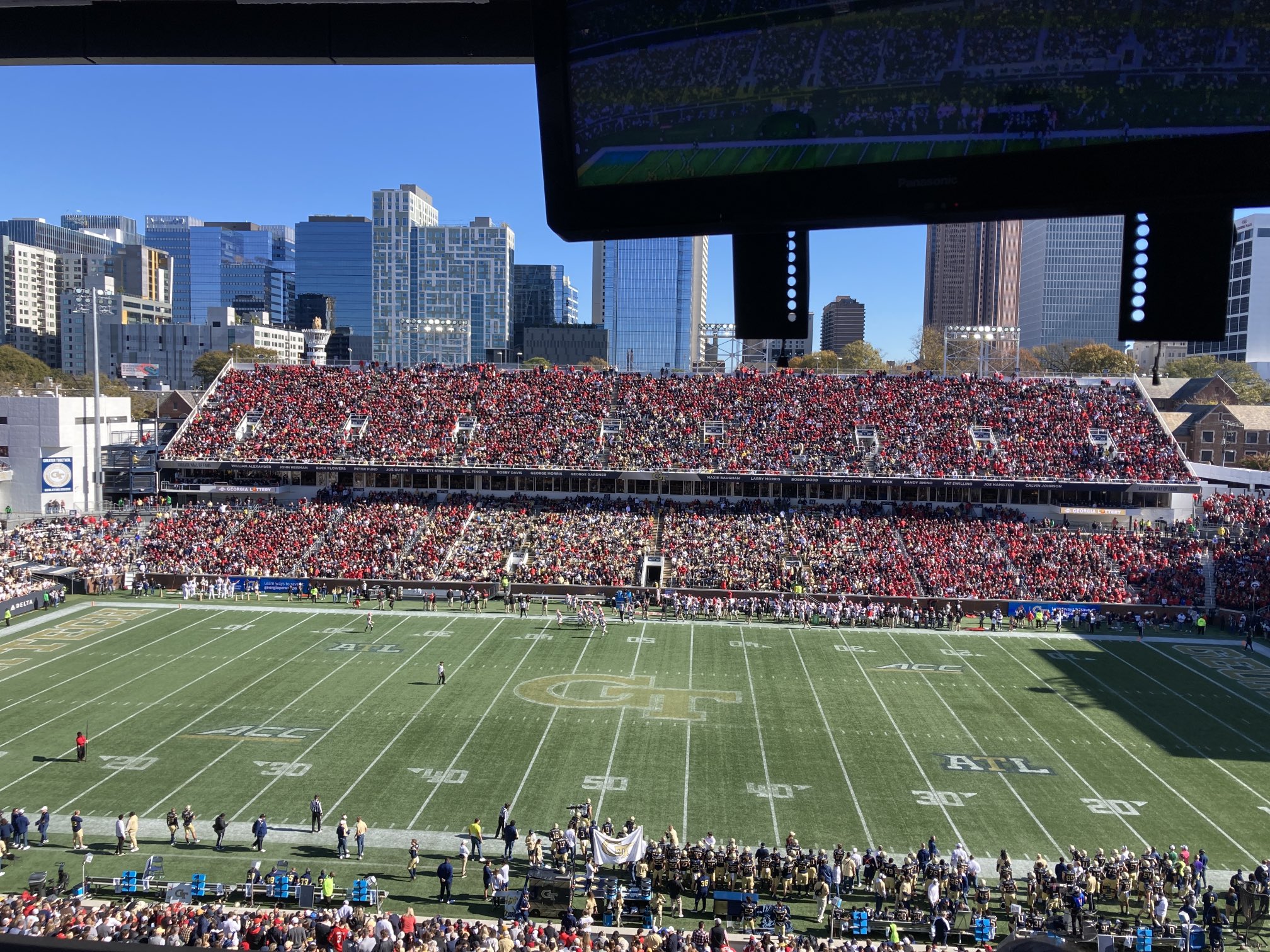 This was a "road game" for Georgia. #Takeover
It was basically a home game today! 🐶🐾🔴⚫️ #GoDawgs #WRTS #THWgt pic.twitter.com/DIA2oAacEB

— T.J. Stanford 🏆🐶🐾 (@tjfstanford) November 27, 2021
Feels like this is an 85-15 split at historic Grant Field at Bobby Dodd Stadium. Precincts might still be reporting. … but this is still not a rivalry. pic.twitter.com/A03F9kMkvJ

— Jeff Sentell (@jeffsentell) November 27, 2021
5. Carter-Finley Stadium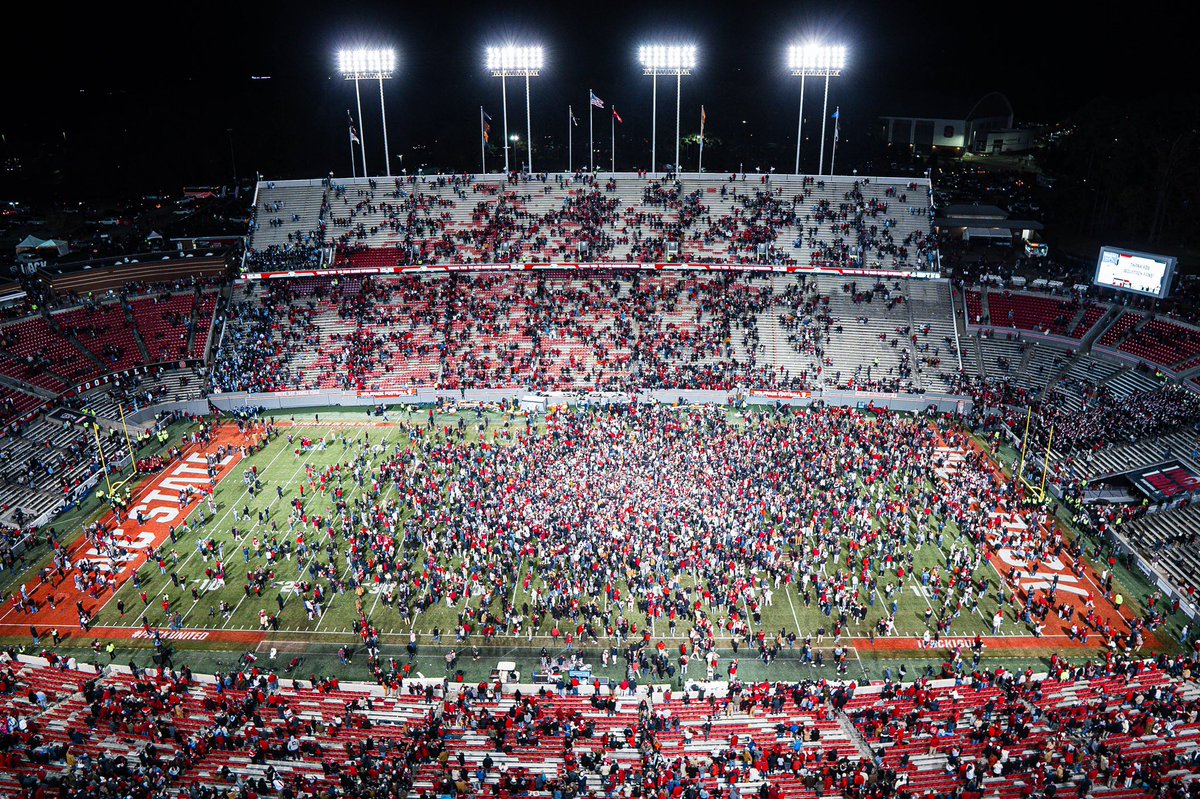 Beating your rival for the first time since 2018? Check.
Going undefeated at home for the first time in 35 years? Double-check.
Last night at Carter-Finley Stadium was EPIC! Great game @PackFootball #lightitred #BeatUNC pic.twitter.com/ybVcjBjkDf

— Christian Simmons (@gopanthers1993) November 27, 2021
4. Huntington Bank Stadium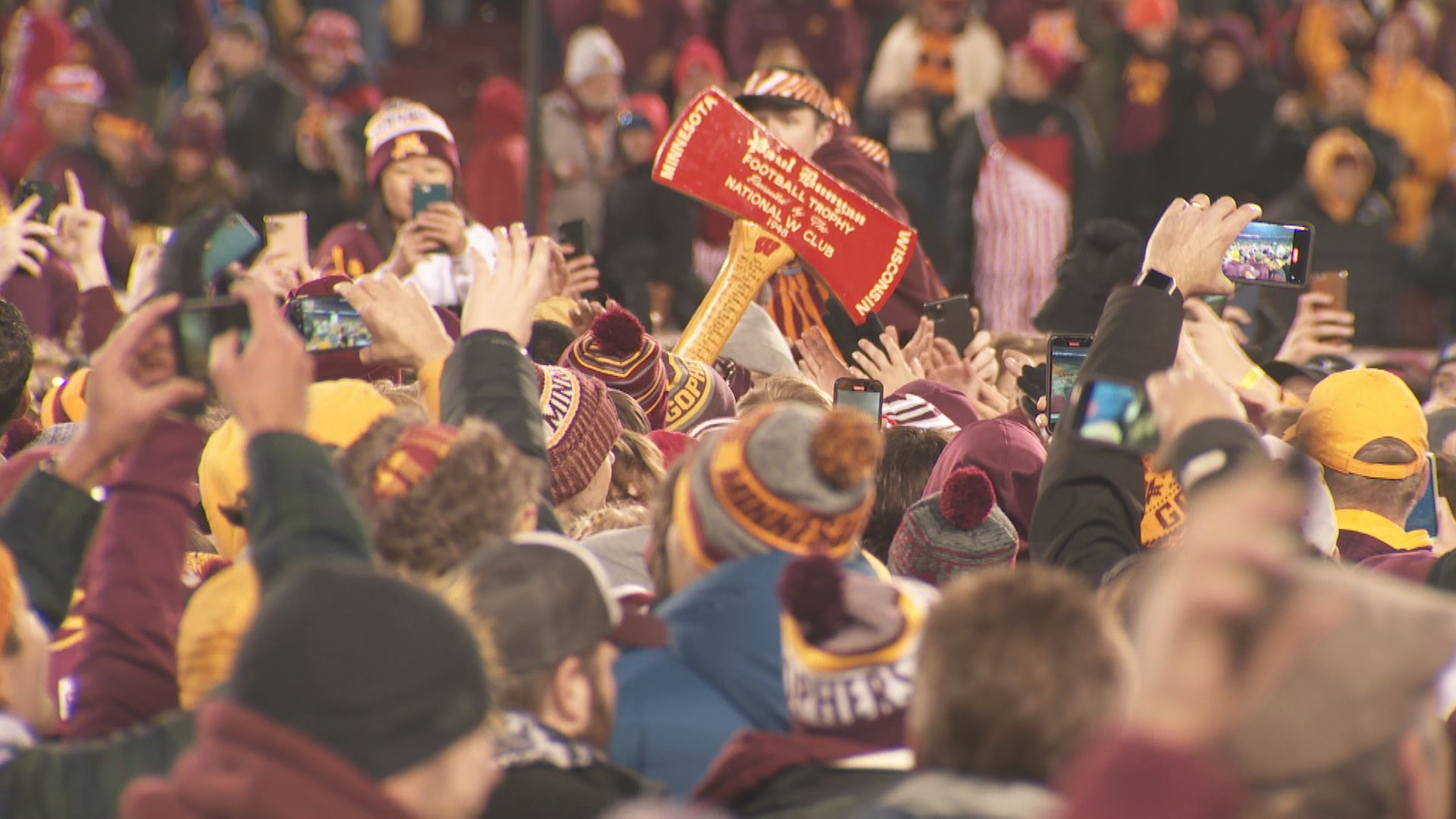 Paul Bunyan's Axe is coming back to Minneapolis for the first time since 2018 and for just the second time since 2004!
Jump Around Minnesota pic.twitter.com/yI3Bjm1H9O

— Barstool Sports (@barstoolsports) November 28, 2021
THESE SCENES! #Gophers troll #Badgers by playing "Jump Around" after Minnesota wins Paul Bunyan's Axe with a 23-13 win over Wisconsin on Saturday at Huntington Bank Stadium.

Video: pic.twitter.com/5cKg5euT3C

— Andy Greder (@andygreder) November 28, 2021
3. Boone Pickens Stadium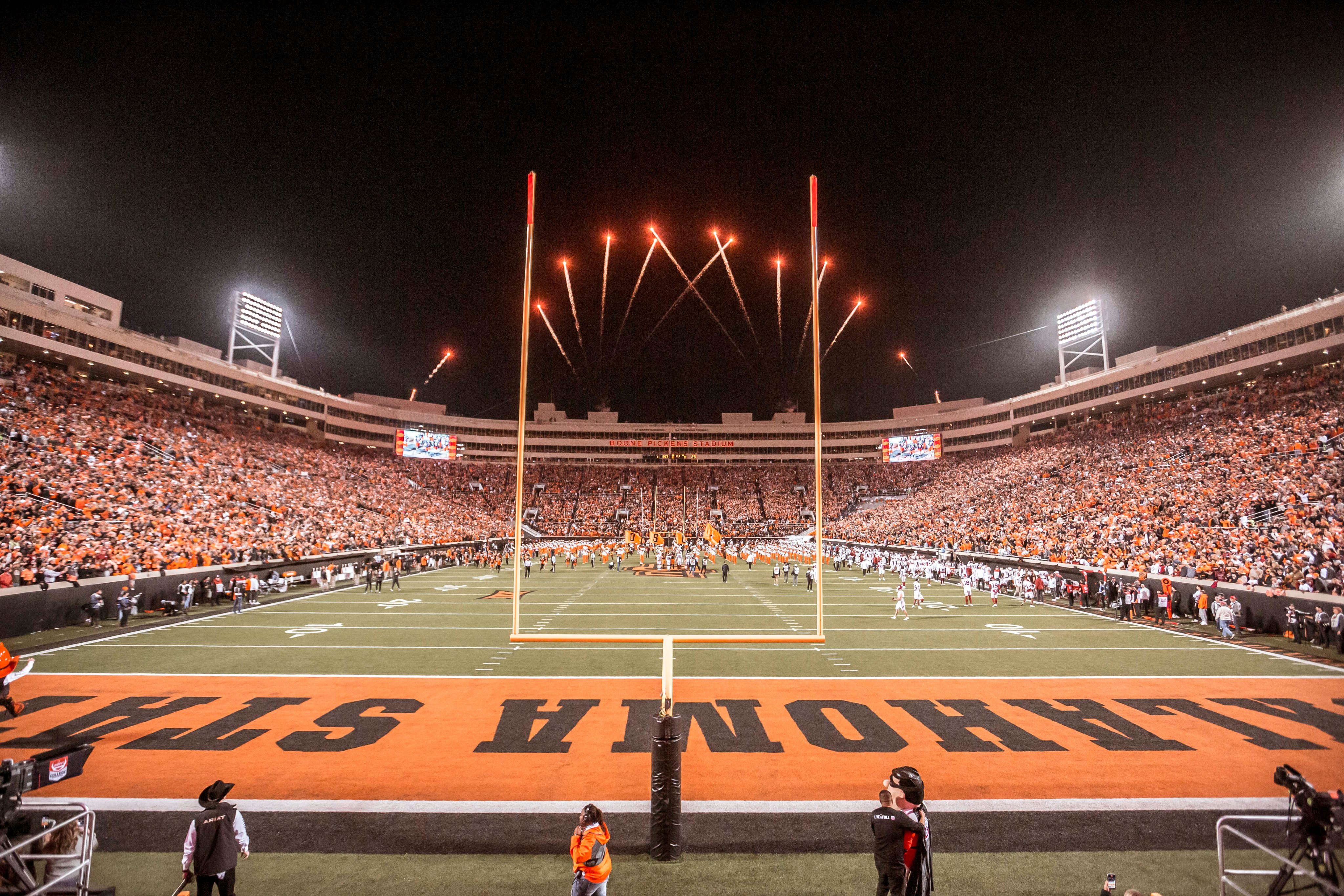 Photo courtesy of Oklahoma State athletics
It was Bedlam and it was awesome.
Bedlam at Bedlam. An amazing scene at Boone Pickens Stadium. Saw several injured #OKState fans in a tunnel being examined by officials. It's a long drop from the grandstands to the field. pic.twitter.com/4xrgCGyRM5

— Brandon Marcello (@bmarcello) November 28, 2021
The Mad House.#GoPokes I @CowboyFB pic.twitter.com/reQ3YBb14p

— Oklahoma State Athletics (@OSUAthletics) November 28, 2021
2. Jordan-Hare Stadium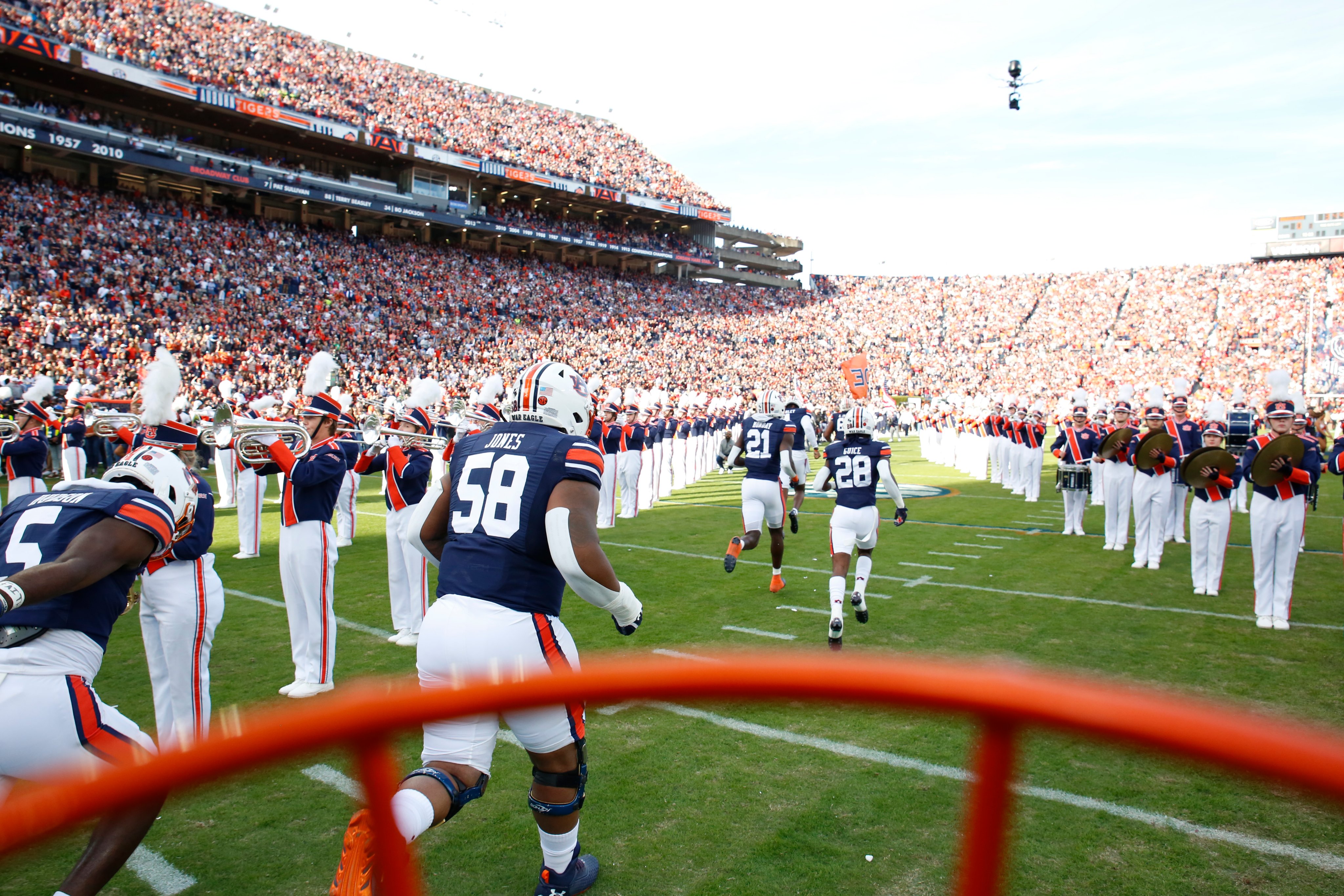 Photo courtesy of Auburn athletics
It may have lost, but boy, can Auburn bring the juice!
Jordan-Hare Stadium 4th quarter light show from the Iron Bowl in Auburn. The place was as electric as its ever been.@BenBruud had the stadium juiced all game long like a puppet master on the strings creating what is the greatest game environment in college football. #WarEagle pic.twitter.com/TaAYAfBMIE

— Pablo Escobarner (blue check) (@PabloEscoburner) November 28, 2021
This is 𝐀𝐔𝐁𝐔𝐑𝐍#WarEagle | #AuburnMade pic.twitter.com/CioiI9mUwZ

— Auburn Football (@AuburnFootball) November 27, 2021
1. Michigan Stadium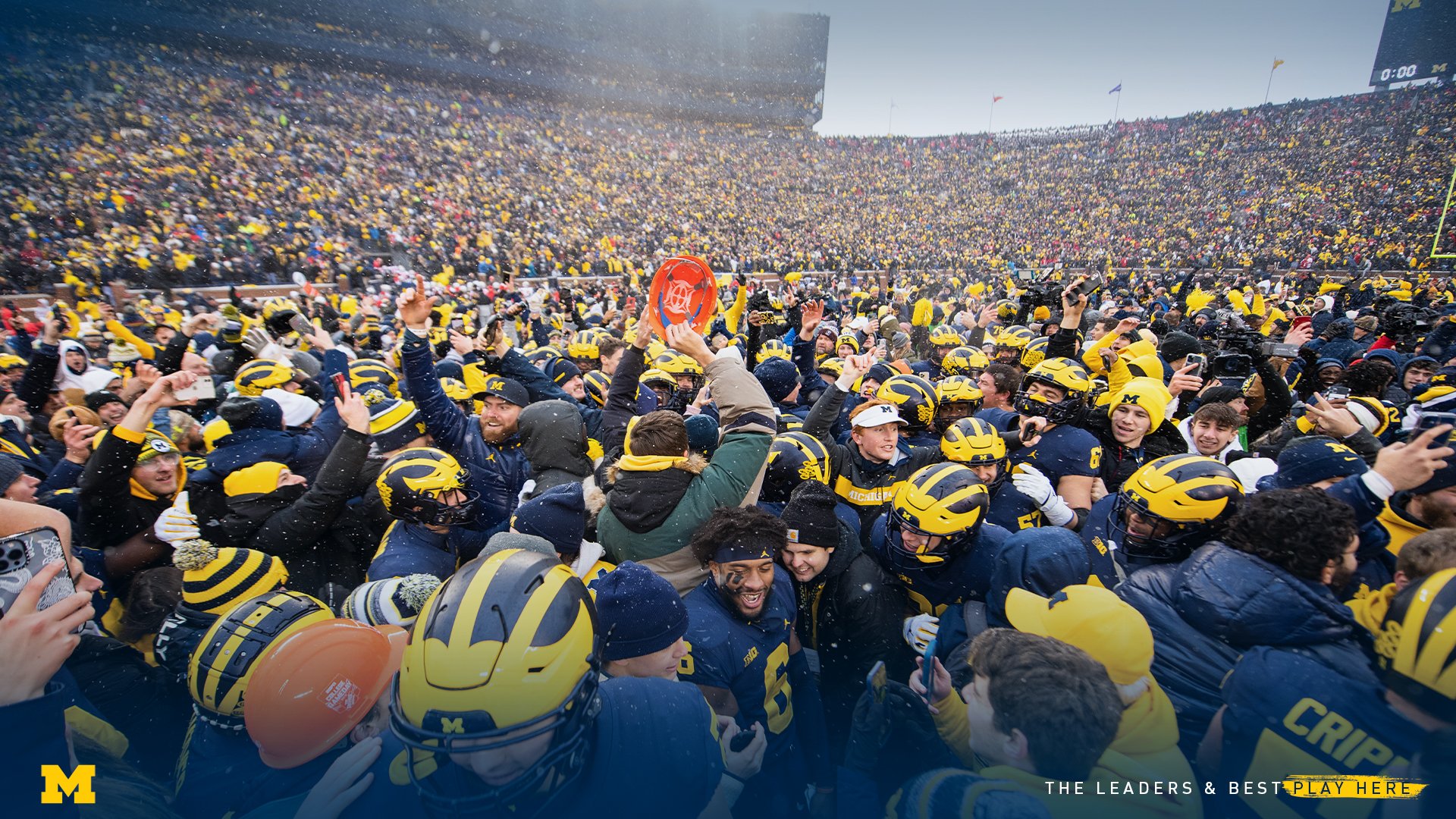 Photo courtesy of Michigan athletics
Ann Arbor on Saturday provided a perfect example as to why college football is the greatest game ever created.
Singing Mr. Brightside from the Michigan Stadium field after beating Ohio State pic.twitter.com/RzrrS7cOoa

— Alejandro Zúñiga (@ByAZuniga) November 27, 2021
Goosebump city.
A SEA OF MAIZE AND BLUE 🟡🔵@UMichFootball pic.twitter.com/1jmrH4Ign9

— FOX College Football (@CFBONFOX) November 27, 2021
It's absolute mayhem here at The Big House. Pump it tf up. pic.twitter.com/wQDhfq2vJK

— Clayton Sayfie (@CSayf23) November 27, 2021